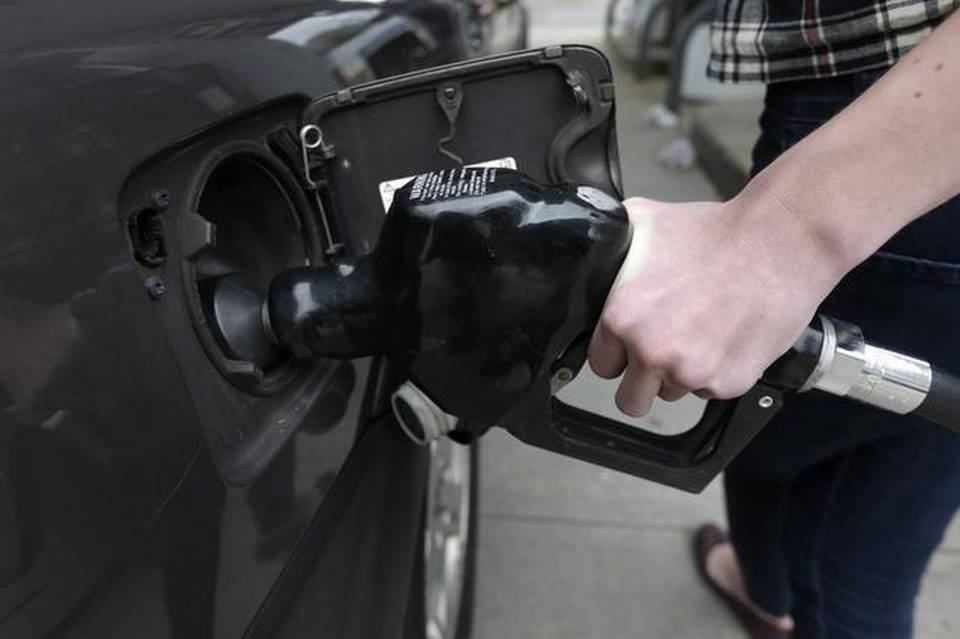 Memorial Day weekend travelers will be filling up this weekend for $2.735-a-gallon on average, according to AAA. That's almost 35 percent higher than when prices bottomed out on Jan. 26, 2015 at $2.033. For drivers, that will mean paying $14.04 more to fill-up a 20 gallon gas tank in just four months.
Although gas prices have begun climbing again, the price collapse that began at $3.696 on April 28, 2014, had another impact: job losses in oil and gas drilling and related fields.
Bureau of Labor Statistics data shows that 6,000 oil and gas extraction jobs between the December 2014 jobs report and the April report alone. But those 6,000 lost jobs were just scratching the surface according to news reports.
Estimates differ, but it's clear there have been thousands of layoffs due to the fall of oil and gas prices.
Challenger, Gray & Christmas, a company that tracks outplacement, told CNN Money in April 2015, that since June 2014 there were 51,747 jobs cuts by American companies "directly attributed to falling oil prices."
Forbes' Christopher Helman said in March that the global gas and oil industry has laid off nearly 75,000 people so far. While Bloomberg reported in February that oil layoffs around the world had already exceeded 100,000, The Wall Street Journal forecast 100,000 layoffs globally in an April report.
"The Oil Bust of 2015 is making it cheaper to fill up our tanks at the gas station, but it is decimating our nation's oil and gas workforce as companies slash spending in hopes of surviving the downturn," Helman wrote.
Helman said he got a "very thorough spreadsheet" from friends within the industry that "tabulates" the companies that have cut jobs and how many. Companies like Schlumberger, Weatherford, Baker Hughes and Halliburton have all cut thousands of employees each.
Then there's the indirect impact.
"I'm told by people who operate a lot of drilling rigs that for every rig mothballed about 40 people lose their jobs. The U.S. rig count is down by more than 700 from this time last year," Helman noted.
A Goldman Sachs analysis found that 3 to 4 non-energy jobs are lost for every layoff in energy, according to MarketWatch. But MarketWatch did conclude "lower energy prices should be a net benefit for the U.S. economy in the longer run."
MRCTV Reader,
The liberal media are terrified of the truth, especially when it leads to uncomfortable questions about their own leftist worldview.
MRCTV is the multimedia division of MRC featuring original content and aggregated videos of the news, people, and events conservatives care about.
MRCTV relies on the support of our loyal readers (and video viewers) to keep providing the news and commentary that matter to the American people, not just stories that prop up the liberal agenda.
Make a donation today. Just $15 a month would make a tremendous impact and enable us to keeping shining the light where the liberal media are afraid to tread.
— The MRCTV Team
DONATE
Connect
Sign up for our MRCTV newsletter to receive the latest news.
Sponsored Links