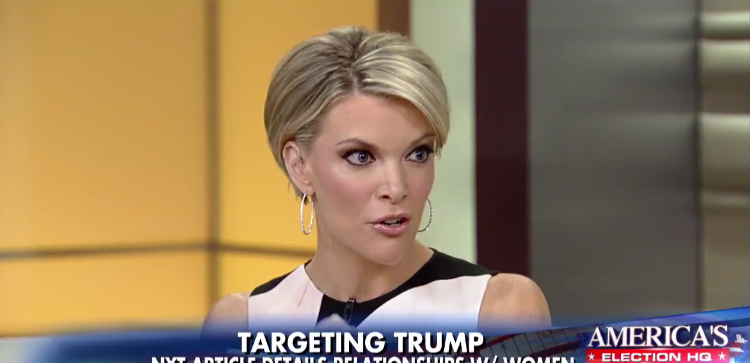 (Image via Screenshot)
The New York Times published an article over the weekend about Donald Trump's behavior towards women. 
Megyn Kelly said in an appearance on "Fox & Friends" Monday morning that Hillary Clinton's past with women is "fair game" and ought to be scrutinized the same.  
"I think they ought to do the same to [Clinton]," said "The Kelly File" host, "because Trump's allegations about Hillary's past with women and the role she played in trying to diminish the ones who claimed they had affairs or were attacked by Bill Clinton is also relevant."
"If we're going to go back 25 years on him, then it's fair game for her, too," Kelly argued, "especially because they're both making gender [an] issue."
Check out her remarks in the video clip below.