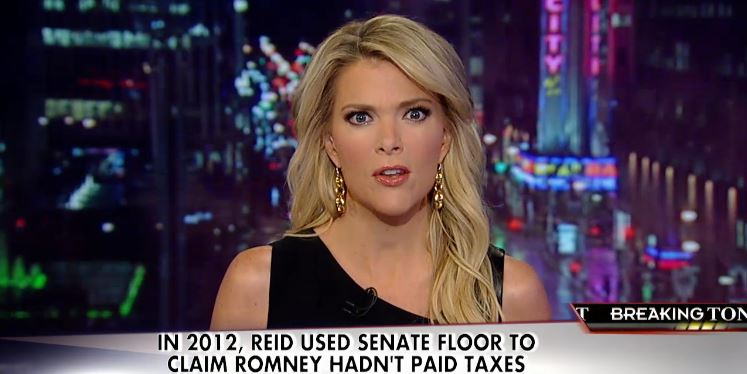 "[Harry Reid's] complete lack of integrity, complete lack of honesty, never-mind respect for the American people," said Megyn Kelly yesterday, sounding off on her show yesterday about retiring Harry Reid's (D-Nev.) false claims that presidential candidate Mitt Romney didn't pay taxes.
Yesterday morning on CNN , Dana Bash mentioned that some have called Reid's claims about Romney "McCarthyite" and Reid's response was, "Well they can call it whatever they want, Romney didn't win, did he?"
Harry Reid, a former boxer, showed his competitive side and said, "This newspaper here in Nevada kept beating up on me, and I said, 'I'm not gonna let the bastards beat me.'" 
Harry Reid also spoke about his role in getting Barack Obama to run for president calling it one of his proudest accomplishments. He then added, "I care about Barack Obama, he has changed the world."