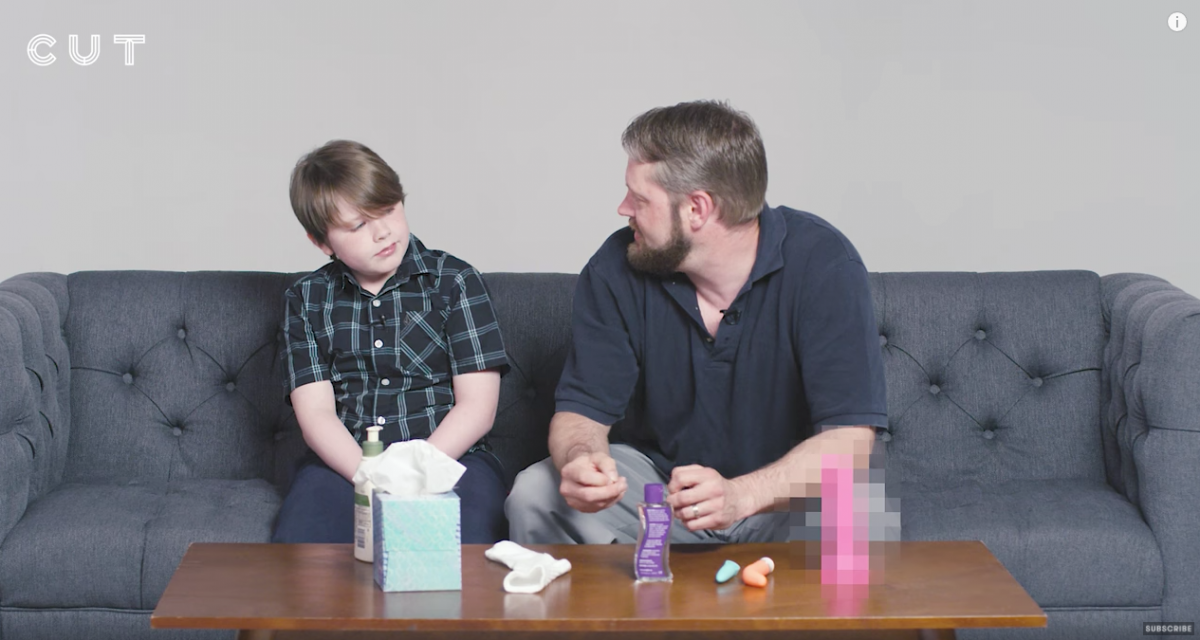 Over the past week, several media outlets, from known established publications to viral YouTube channels, have been teaching children how to engage in alternative sexual intercourse and masturbation.
Teen Vogue, a publication presumably intended for teens, released an in-depth guide on July 7 teaching young people how to engage in anal sex.
In the "Anal Sex: What You Need to Know" guide, Teen Vogue's Gigi Engle promises to teach teenagers "How to do it the RIGHT way."
"Anal sex, though often stigmatized, is a perfectly natural way to engage in sexual activity," the article states.
In order to defend its position, Engle asserts people "have been having anal sex since the dawn of humanity" and points to the ancient Greeks, who practiced pederasty, as proof.
After arguing anal sex "feel[s] awesome," Engle assures the reader that they do not have to commit to doing any sexual act they are not comfortable with.
Engle breaks down the "appeal" of anal sex for both men—who she refers to as "those of you with prostates"—and women.
Nowhere in the piece, however, is there an explicit discussion of the risks of HIV transmission and medical injury from anal sex. According to the CDC, anal sex is "the riskiest sexual behavior for getting and transmitting HIV for men and women." And, although WebMD claims it occurs "less often," the practice can also cause injury.
Shockingly, the Independent wrote a review bashing Teen Vogue's piece for not being progressive enough.
In JJ Barnes' summary disputing the Teen Vogue piece, she writes, "The supposedly progressive piece, intended for teenage girls, refers to women as 'non-prostate owners', ignores the organ for female pleasure and fails to mention any potential dangers."
In the piece, Barnes is upset that Teen Vogue refers to men as people with prostates as women as people without prostrates, even though having a prostate does change things in terms of anal sex.
Barnes also takes offense to the lack of mention of the clitoris in the discussion, claiming the oversight reduces women to being a "'non-man."
While Barnes is right that the piece doesn't mention the dangers associated with anal sex, the mere idea of a publication — one meant for teens, no less — publishing a piece on anal sex is, in itself, very "progressive."
If Teen Vogue's piece isn't progressive enough for the likes of the Independent, perhaps they'd have more luck with The Cut's video with parents teaching their children how to masturbate, complete with sex toys in hand.
The Cut, a YouTube channel with 2.2 million subscribers, recently released a video titled, "Parents Explain Masturbation." As of 3:30 p.m. ET on Tuesday, July 11, the video is currently ranked #9 on YouTube's "top trending" category.
In the video, parents explain masturbation to their young children and then upload it for, presumably, millions of people to watch. Since the video was posted on July 10, it has received half a million views.
The children in the video are physically uncomfortable as their parents talk about how they touch their own "privates" and engage in masturbation. The parents in the video also take it upon themselves to explain graphic details of masturbation, including waving dildos and vibrators in the faces of their kids.
At one point in the video, the parents can even be seen asking their young children if they've ever masturbated—again, for millions of people to view openly on the internet.
While many in the media criticize the sexualization of young children — including even Teen Vogue itself — pushing anal sex and masturbation on children as normal and natural is only going to cause children to become more sexualized, perpetuating a vicious cycle.
Thank you for supporting MRCTV! As a tax-deductible, charitable organization, we rely on the support of our readers to keep us running! Keep MRCTV going with your gift here!