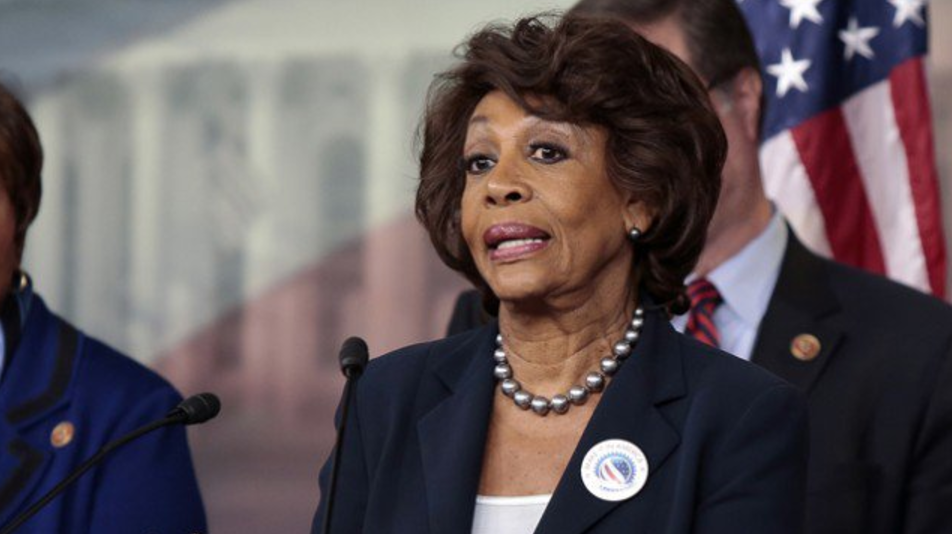 Outspoken Trump critic Rep. Maxine Waters (D-Calif.) blames the President for the violence that took place at a white supremacist rally in Charlottesville, Va., on Saturday.
A man drove through a crowd of counter-protesters at a rally over the removal of a Confederate statue, leaving one woman dead and 20 others injured.
Waters published a series of tweets on Sunday, blaming Trump for the attack after having "encouraged violence against protesters at rallies" during his 2016 presidential campaign.
"We should not be surprised," Waters tweeted.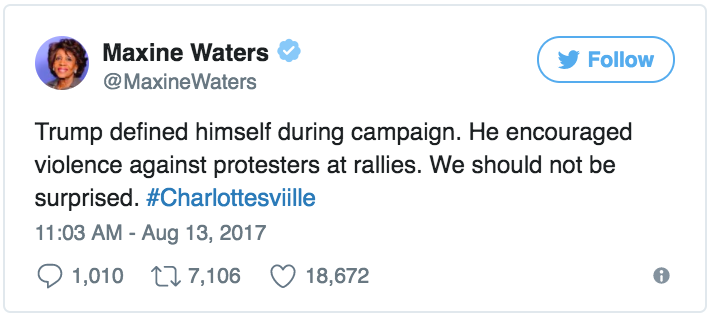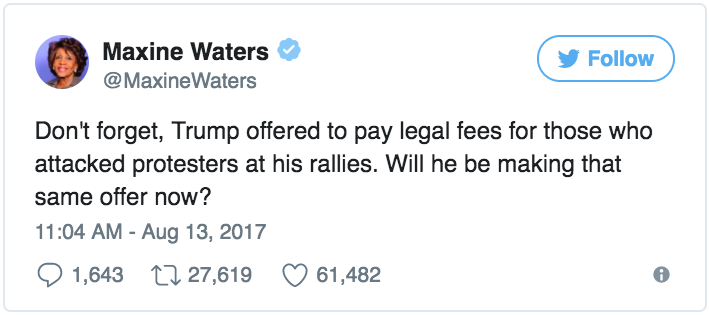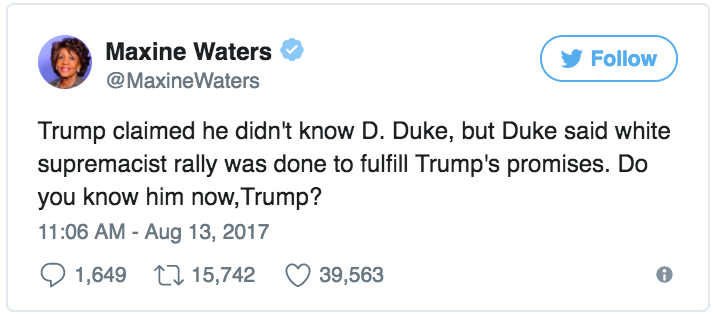 She criticized Trump for condemning the violence in Charlottesville but not explicitly labeling the hate groups involved in the rally as white supremacists at a press conference and on Twitter Sunday.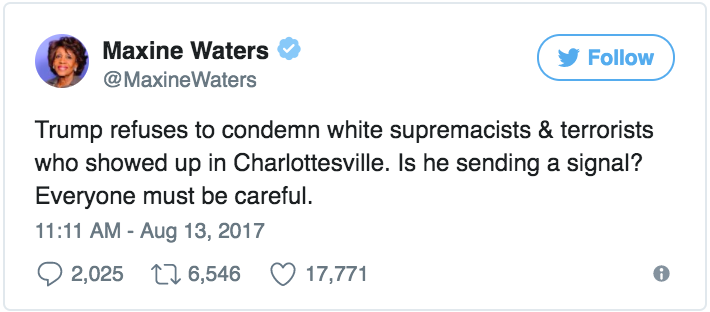 "Everyone must be careful," Waters wrote.
Waters later tweeted that, "Trump has made it clear … it is now the White Supremacists' House."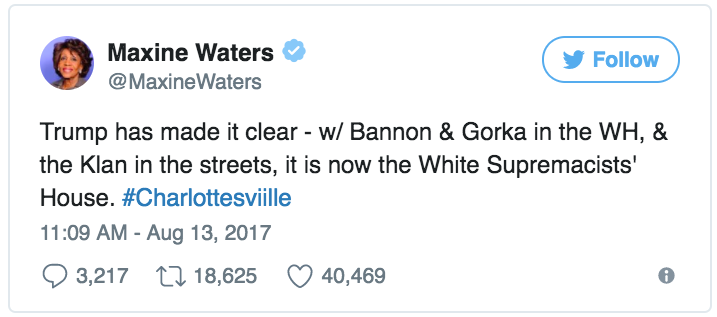 President Trump again condemned the violence in Charlottesville at a press conference on Monday. He addressed the hate groups by name, saying that the ideals held by the KKK, neo-Nazis, and white supremacists in general are not in line with American values.
Thank you for supporting MRCTV! As a tax-deductible, charitable organization, we rely on the support of our readers to keep us running! Keep MRCTV going with your gift here!