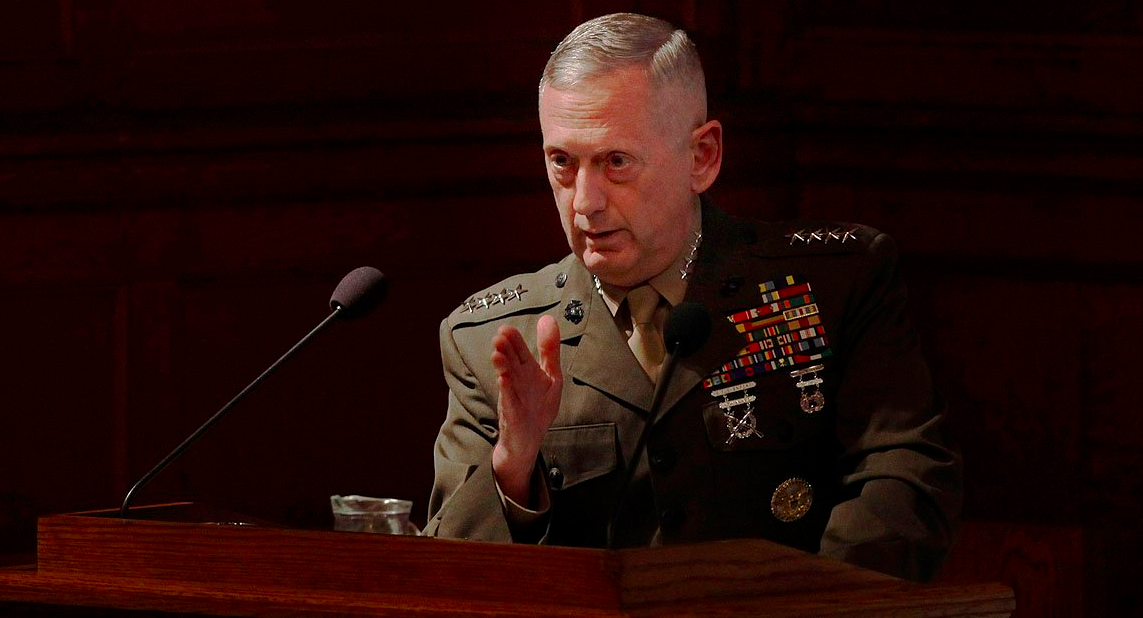 U.S. Secretary of Defense James Mattis on Wednesday issued a fiery warning to North Korean dictator Kim Jong Un, urging him to put an end to any "actions that would lead to the end" of the rogue regime "and the destruction of its people."
"The DPRK must choose to stop isolating itself and stand down its pursuit of nuclear weapons," Mattis said in a statement. "The DPRK should cease any consideration of actions that would lead to the end of its regime and the destruction of its people."
He went on to say that President Trump since before taking office has been fully aware of the threat that North Korea's nuclear and missile programs pose.
"President Trump was informed of the growing threat last December and on taking office his first orders to me emphasized the readiness of our ballistic missile defense and nuclear deterrent forces," Mattis continued. "While our State Department is making every effort to resolve this global threat through diplomatic means, it must be noted that the combined allied militaries now possess the most precise, rehearsed and robust defensive and offensive capabilities on Earth."
The DPRK regime's actions will continue to be grossly overmatched by ours and would lose any arms race or conflict it initiates.
The stern warning echoes President Trump's controversial remarks on Tuesday that any further provocations by North Korea will be met with "fire and fury."
Mattis's statement comes after North Korea threatened to strike the U.S. territory of Guam, a situation that is still developing. 
Thank you for supporting MRCTV! As a tax-deductible, charitable organization, we rely on the support of our readers to keep us running! Keep MRCTV going with your gift here!