The days of women vs. women and men vs. men in sports are sure being challenged more and more as of late. Especially since the 'men' are competing in women's competitions.
On Sunday in Los Angeles.  Dr. Rachel McKinnon, a Canadian man who sees himself as a woman, won gold at the 2018 UCI Masters Track Cycling World Championships for the women's sprint in the 35-39 age bracket. 
"First transgender woman world champion… ever.*" McKinnon tweeted out.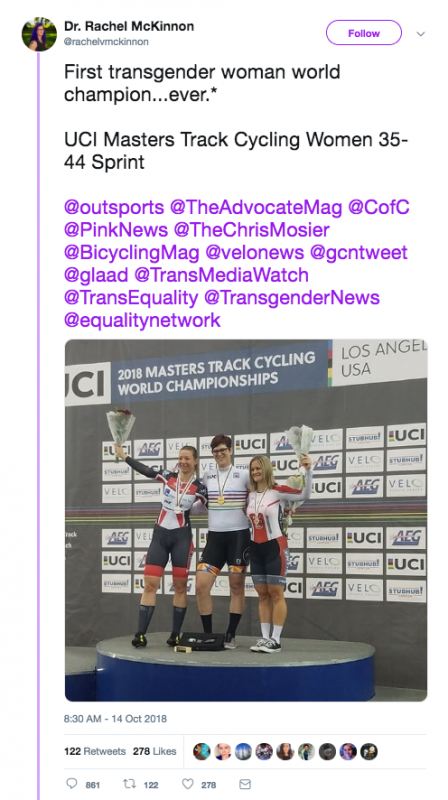 "We cannot have a woman legally recognized as a trans woman in society and not be recognized that way in sports, "McKinnon told USA Today.  "Focusing on performance advantage is largely irrelevant because this is a rights issue."
If liberals (or anyone for that matter) are going to challenge gender norms and allow a man who "identifies as a woman" to be participate in all kinds of women's activities throughout daily life, how can they leave out sports? There are really no limits to this type of postmodern thinking.
A lot of Tweeters out there saw McKinnon's "victory" as a sham: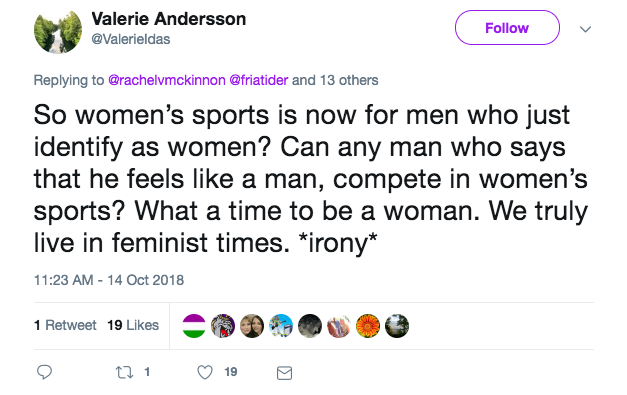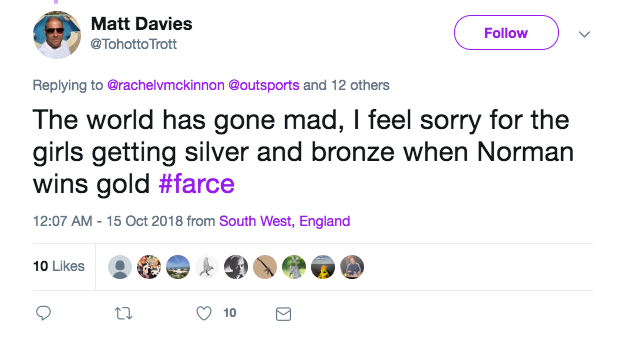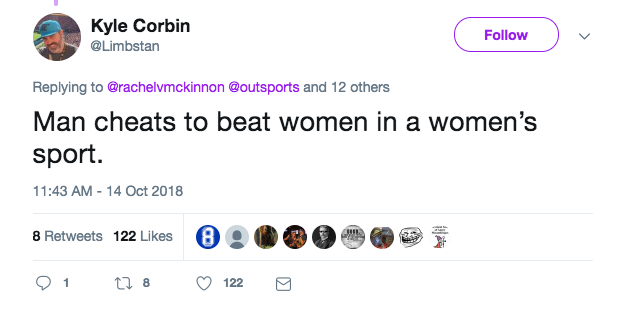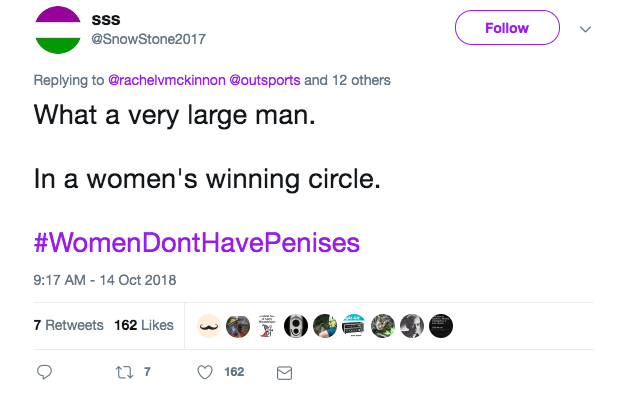 Over the last several years we have seen men fight women in MMA, girls on steroids wrestling girls who aren't on the roids, and boys outracing (which is an understatement) girls in high school track.  The chains have been taken off and it's a free-for-all now! 
From the above mentioned stories to the most recent of these events - who would've thought that things like this could happen? It's just so odd.  I suppose when you start challenging the number of genders in the world and deny the obvious differences between men and women - you get these results!
As G.K. Chesterton said, "Don't ever take a fence down until you know the reason it was put up." And this, my friend, is only ONE of the MANY things that can happen when the "gender fence" is torn down!