Parents are supposed to defend their children. It's kind of their duty. So it was quite cool to see a father in Palm Beach County, Florida, make a Peeping Tom regret the day he decided to be a pervert.
Last Monday morning, former NFL cornerback Tony Beckham caught 48-year-old Geoffrey Cassidy allegedly masturbating outside of Beckham's apartment while looking through his teenage daughter's bedroom window. 
"I couldn't believe it. I was like, 'Is this for real?' I thought I was getting 'Punk'd," Beckham told WPBF. "And I waited for a second, and I looked again. Then I see a white male and he's standing by my window and he's trying to get a better position."
After Beckham yelled at Cassidy, the creep began running -- but the former Tennessee Titans player chased him down quickly and began to have a "dialogue" with the alleged pervert.
"I caught him at the apartment over there and we just had a good 'conversation,'" he said.
That "conversation" left Cassidy with multiple broken bones in his face with a black eye and a busted lip to boot, according to the Palm Beach County Sheriff's Office.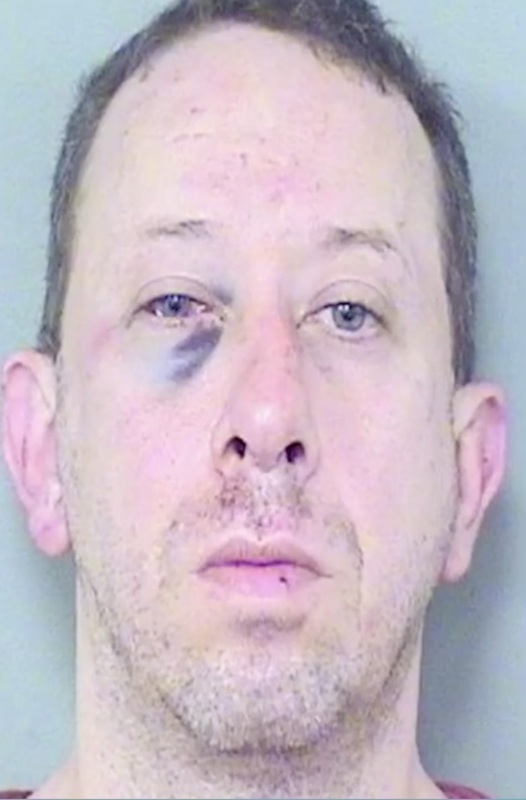 Beckham's wife, Amanda, came outside and saw her husband in the parking lot pinning down the 48-year-old offender. She then called police.
As WPBF reports, "When a deputy arrived, Cassidy and Beckham were fighting. According to the affidavit, Cassidy tried to run away, but he stumbled and fell down. The deputy then placed him in handcuffs."
"I'm sorry that that happened to me, I'm sorry that that happened for him," Beckham said. "He's never going to do that again on this side of town."
Cassidy denies fondling himself while looking through Beckham's teenage daughter's apartment window, instead claiming that he was "in the neighborhood because his car had broken down and he was waiting for it to cool down."
But if his side is true, then Beckham did what most manly fathers would have done in that situation: he took action and made a pervert regret the day he let his "curiosity" get the best of him. Right on.
Take a look at the video from WPLG via WPBF below:
H/T: Blue Lives Matter