A man was caught on tape spray painting swastikas and anti-law enforcement messages on several New York City Fire Department ambulances this week.
"The video shows the suspect walking up and drawing a swastika. But he doesn't stop there. Next to it he writes "NAZI pigs" before drawing another swastika and walking away," CBS New York reported.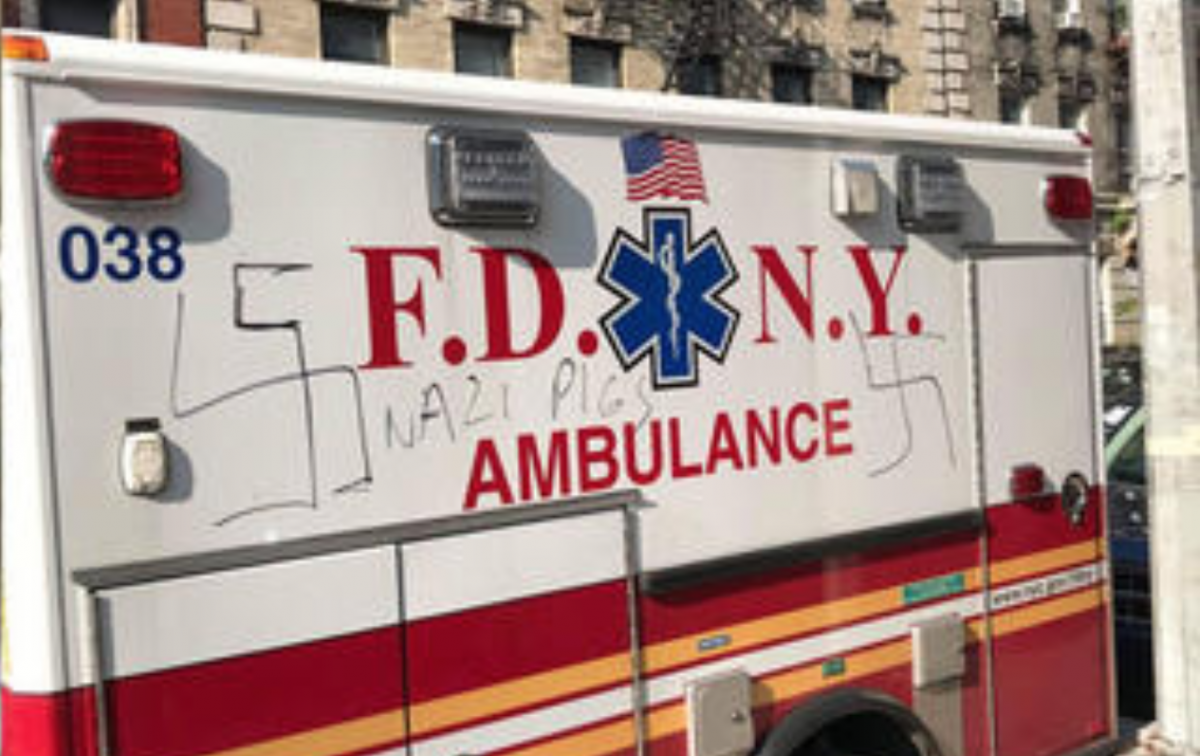 The man, wearing what looks like a maroon colored t-shirt and a white baseball cap, was able to vandalize four ambulances sometime around 7 a.m. Sunday morning before finally taking off. The FDNY tweeted out a screenshot from their surveillance video later that same day, asking for information so they can identify the man.
 
Today multiple #FDNY ambulances were vandalized in Manhattan. Fire Marshals and @NYPDnews are asking for assistance to identify this individual. Please call 718 722 3600. pic.twitter.com/Ssh4Nu9U9O

— FDNY (@FDNY) August 26, 2018

In their video report seen here, ABC7 reported the messages were "swastikas and anti-Semitic messages" rather than exactly what they were: hatred aimed at law enforcement.
If there's any positive to be taken from this story, however, it's that the vandal in question doesn't appear to be very bright. Firstly, it seems this moron confused NYPD with the city fire department, who are typically busy with putting out flames and saving babies from burning buildings.
Secondly, I'm not sure what alien symbol this is, but it sure isn't a swastika: