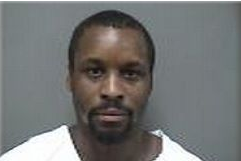 A Wisconsin man is in custody after allegedly breaking into a home in an attempt to remove a Confederate flag that was hanging in one of the house's windows.
A woman in Racine alleges that 37-year-old, Tajuan Boatner knocked her down in an effort to enter her home and tear down the flag that was hanging in her bathroom window.
When police arrived, Boatner allegedly became argumentative and struggled against officers as they attempted to handcuff him and put him into the police vehicle.
According to the police report, Boatner claims that he had first asked the woman politely to remove the flag from her kitchen window. The altercation occurred after the woman moved the flag from the kitchen to her bathroom window. According to the complaint the woman also used a racial slur against Boatner.
Boatner is charged with criminal trespassing, misdemeanor battery, disorderly conduct, misdemeanor theft and obstructing an officer.
MRCTV Reader,
The liberal media are terrified of the truth, especially when it leads to uncomfortable questions about their own leftist worldview.
MRCTV is the multimedia division of MRC featuring original content and aggregated videos of the news, people, and events conservatives care about.
MRCTV relies on the support of our loyal readers (and video viewers) to keep providing the news and commentary that matter to the American people, not just stories that prop up the liberal agenda.
Make a donation today. Just $15 a month would make a tremendous impact and enable us to keeping shining the light where the liberal media are afraid to tread.
— The MRCTV Team
DONATE
Connect
Sign up for our MRCTV newsletter to receive the latest news.
Sponsored Links