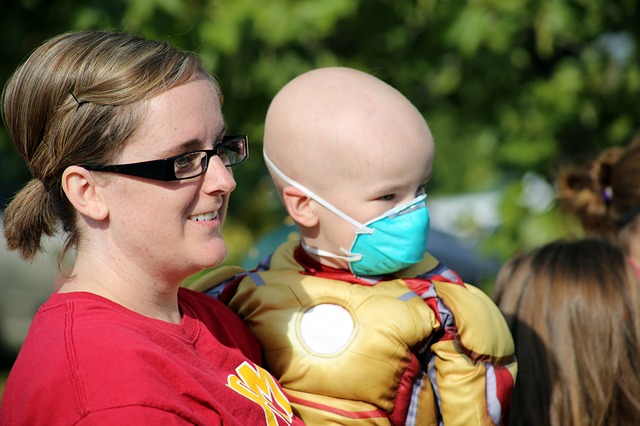 According to a Centers for Disease Control (CDC) study published on Thursday, two out of three people (65%) diagnosed with invasive cancers are surviving five years or more because of improvements in early detection and treatment.
Using data from U.S. Cancer Statistics for 2011, the most recent data available, the CDC determined that the proportion of persons with cancer who survive five years or more post-diagnosis has increased.
In a press release obtained by MRCTV, the CDC provides the following statistics:
"The report found that the most common cancer sites continue to be cancers of the prostate (128 cases per 100,000 men), female breast (122 cases per 100,000 women), lung and bronchus (61 cases per 100,000 persons), and colon and rectum (40 cases per 100,000 persons).

"Among these common cancer sites, 5-year relative survival was 97 percent for prostate cancer, 88 percent for breast cancer, 63 percent for colorectal cancer, and 18 percent for lung cancer."
While survival rates may differ depending on certain factors such as cancer type, stage at diagnosis, and timelines of follow-up treatment, the findings are promising.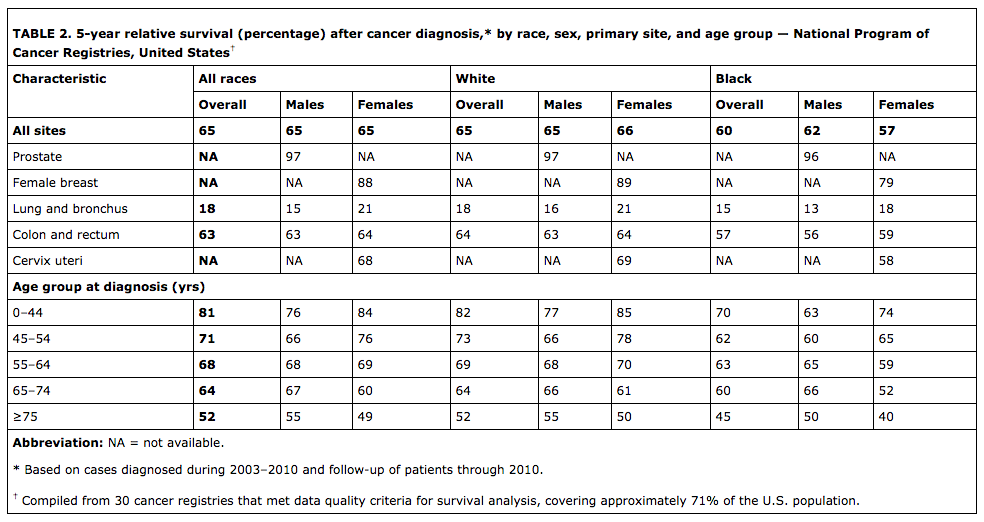 (via Centers for Disease Control)
For the first time, the CDC provided cancer survivor data along with estimates of cancer incidence — numbers that, combined, not only shed light on the advancements of medicine technology, but can guide the ongoing planning and evaluation of cancer prevention and control programs.
"We are pleased to include cancer survivor data in this report for the first time," said Jane Henley, epidemiologist in CDC's Division of Cancer Prevention and Control and lead author of the study. "We will review these data annually to track our progress."