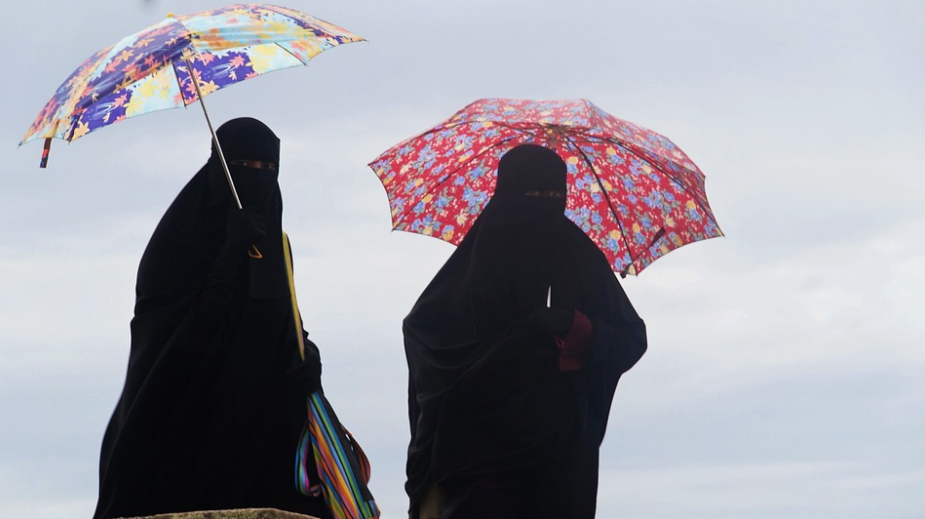 While majorities in Great Britain and Germany support a burka ban, a majority of American citizens oppose the idea of banning the burka.
In a three separate polls, YouGov asked adults living in Germany, Great Britain, and the United States their opinions on a prospective burka ban in their respective countries.
People living in Germany were found to be the most supportive of a burka ban in public, with 62 percent of all Germans responding they support a burka ban. Only 27 percent of Germans responded they oppose a burka ban.
Similar results were found in Great Britain. In the poll, 57 percent said they would support a law banning the burka in public, while only 25 percent opposed the idea of a burka ban.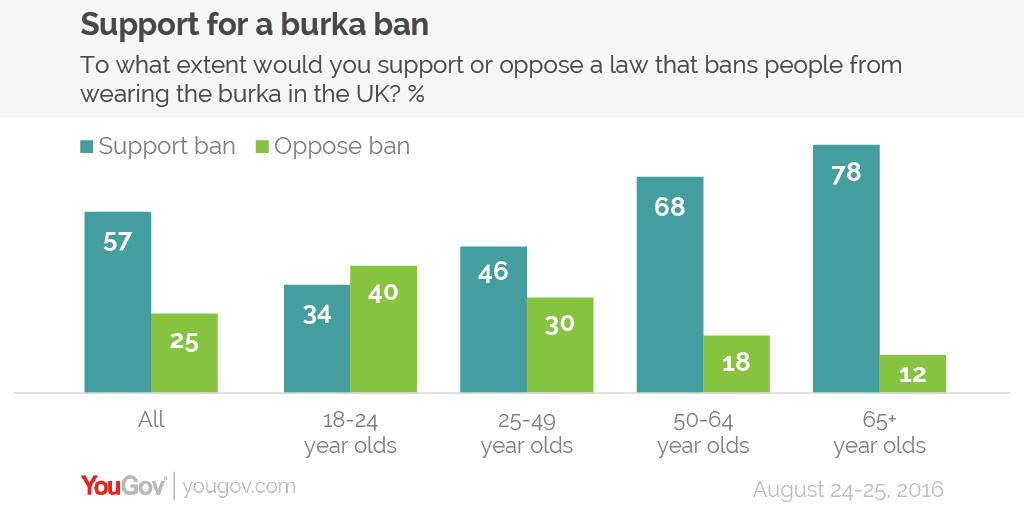 (Image source: YouGov)
In the United States, however, 59 percent of those polled said they don't support a ban on the burka in public. Only 27 percent of the Americans polled were supportive of a burka ban.
The results in the United States are almost the exact opposite of the results found in Germany: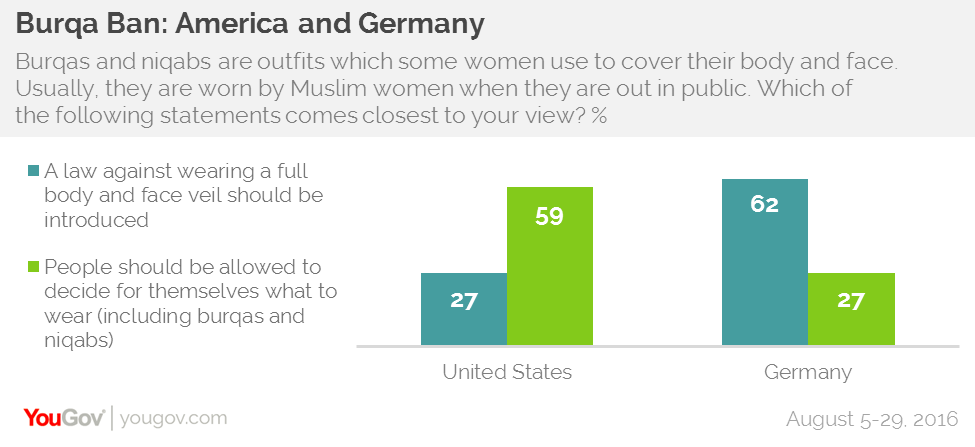 (Image souce: YouGov)
YouGov's poll comes after France ignited controversy with its burkini ban. A French court recently overturned the ban, reportedly saying the ban "violates basic freedoms."
Former French president Nicolas Sarkozy, who is planning on running for president again, banned the burka during his tenure in office.