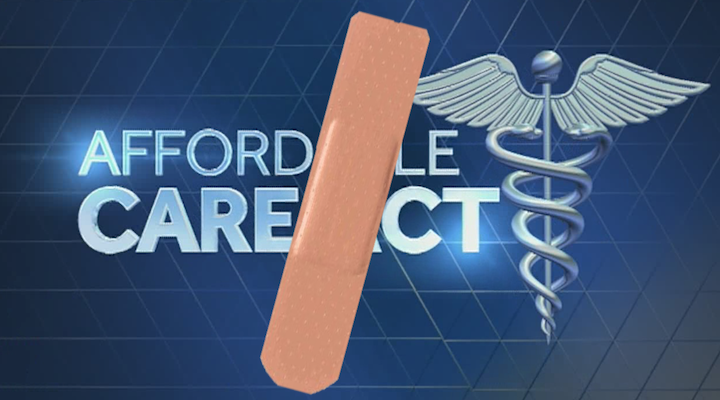 Obamacare received a major blow this week when Cleveland-based insurance company HealthSpan announced it will no longer sell Affordable Care Act (ACA) health plans, is disbanding its physicians' network, and has notified its brokers it will stop paying commissions for small group and individual customers.
According to HealthSpan spokesman Chuck Heald, the ACA was a big money loser for the company:
HealthSpan will stop selling individual and small-group health plans on the ACA's exchanges to focus more on Medicare and employer plans, Heald said. HealthSpan jacked up premium rates for 2016 individual and small-group plans anywhere from 9% to 32% to account for the sicker-than-expected exchange population. HealthSpan also had to pay more than $17 million into the ACA's risk-adjustment program in 2014, which did not fit into its original forecast, and the insurer has estimated another $19 million in risk-adjustment payments to the government for 2015.
HealthSpan, which insured 166,600 ACA customers as of Sept. 30, has already laid off some of its employees responsible for servicing those accounts.
In November, United Healthcare announced that they were considering exiting the exchange marketplace because they lost almost a half a billion dollars selling insurance via the exchanges. 
HealthSpan is the first company to announce they were abandoning their Obamacare business but there are rumblings that they may not be the last. 
Ana Gupte, an analyst for Leerink Partners, told investors that she expected UnitedHealth and other insurers would leave the public exchanges if they could not break even by the first half of 2016. But she emphasized that she believed the administration could make changes to the law.
Despite what Ms. Gupte says, it is doubtful that President Obama would be able to get Congress to cough up more money for the still unpopular Obamacare. This week's news is compounded by the already-evident cracks in the ACA system, including that almost half of the state-run Obamacare exchanges have already gone to sleep with the fishes.