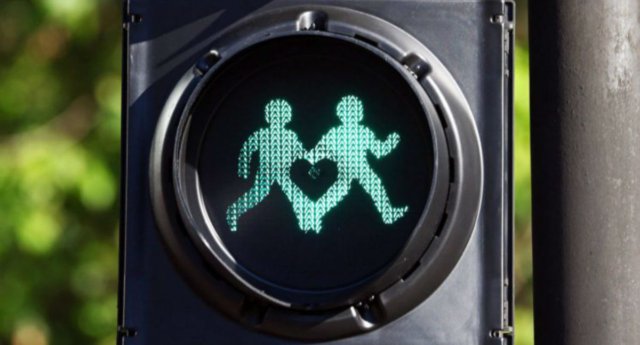 The city of Madrid spent $25,000 replacing traffic lights across the city so it could include traffic lights featuring gay couples holding hands.
Madrid, which is hosting the 2017 World Pride event from June 23-July 2, replaced its traditional traffic lights with lights that include women, denoted by ponytails and skirts, and same-sex couples holding hands.
According to the Associated Press, Madrid spent €22,000 or approximately $25,000 on the replacements for the 288 lights.
City officials state the lights will remain in place even after the end of the gay pride festivities.
PinkNews, a gay news site, notes this isn't the first attempt for Madrid to become gay-friendly. In March, Madrid banned a Catholic organization's bus that disputed transgenderism.
Turin, Italy and London have also allegedly installed gay traffic lights to symbolize gay pride. Vienna also reportedly installed the same lights to honor the Eurovision contest.
Thank you for supporting MRCTV! As a tax-deductible, charitable organization, we rely on the support of our readers to keep us running! Keep MRCTV going with your gift here!
Sponsored Links