Loudoun County Public Schools (LCPS) Superintendent Scott Ziegler sent a staff email response to the Tuesday night school board meeting, in which he echoed the school board's progressive stances.
Given the school board's moves towards implementing Critical Race Theory (CRT) and, most recently, the Tuesday night vote on transgender school policies, LCPS has been at the center of the national debate on leftist education indoctrination.
"Last night, we witnessed a disruption on a scale many of us thought impossible for a school board meeting," Ziegler said in the email, in which MRCTV obtained screenshots (below).
At the final school board meeting until August, parents and supporters came to vocalize their opinions, ending with two parents arrested after the board ended public comments.
In order to push the progressive narrative without directly commenting, Ziegler shared comments of School Board Chairwoman Brenda Sheridan.
The quotes he shared in the email indicate where he stands on the issue, undermining the parents who are concerned about pro-LGBT and CRT indoctrination in the classroom.
"During the month of June, Virginia recognizes Pride Month, a time to celebrate the LGBTQIA community and all the progress we have made to be inclusive of all Loudoun County residents," one quote he shared stated, serving to push back against conservative parents, students, and teachers.
Ironically, one of the Sheridan's quotes that Ziegler shared in the email said: "I support differing opinions and spirited debates." This was said despite the school board unanimously shutting down public comment.
"Opponents of the School Board who are pushing false stories about 'critical race theory' have severely hurt our ability to do the jobs we were elected to do," the quote continued.
In the last comment Ziegler shared in the email, Sheridan confirmed that they will push their progressive agenda through.
"These politically motivated antics ought to end," she said, referring to her political opponents. "But if they don't, know that they won't delay our work."
By not making comments himself but rather promulgating the progressive comments of Sheridan, Ziegler subtly sent a message to all of LCPS that he stands with the left.
Here are the screenshots of the email, obtained by MRCTV: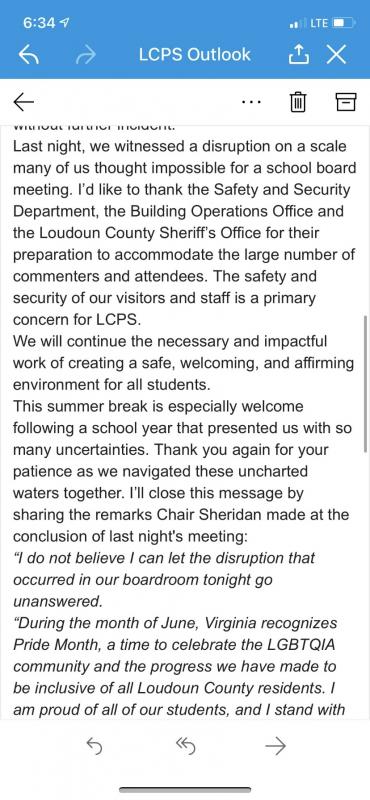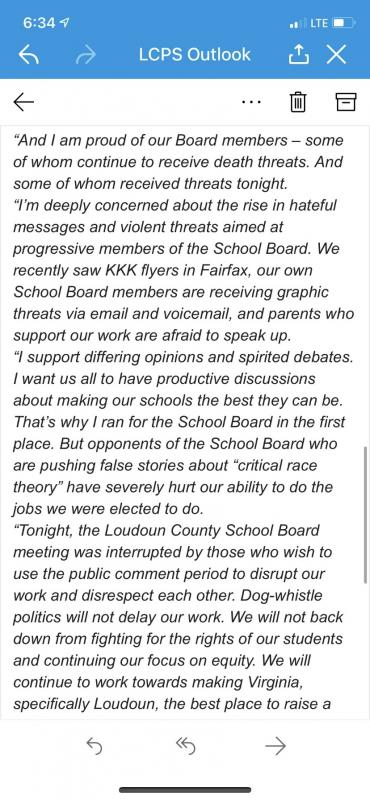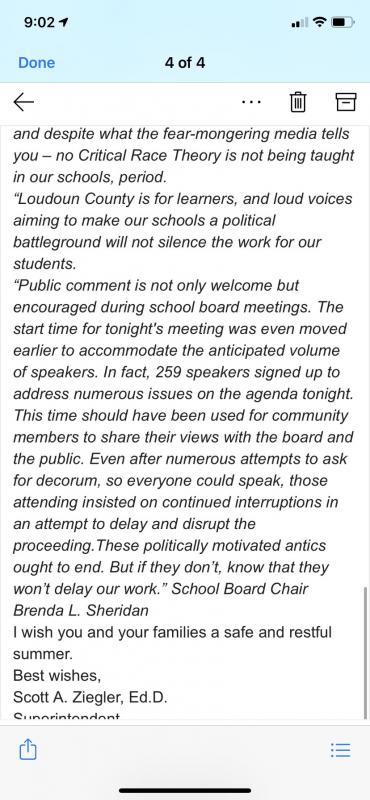 Loudoun County Public Schools has confirmed that the email was sent out by the superintendent.