Before the rain had stopped falling, scumbags all over Florida were caught looting while Hurricane Irma was still unleashing its wrath on residents of the Sunshine State.
According to the Daily Mail, "At least 32 people have been arrested across Florida for trying to loot empty businesses and homes that have been evacuated in preparation for Hurricane Irma - 28 alone in Miami, according to local authorities."
From Orlando to Miami, these human wastes of space did everything from loot businesses to breaking into evacuated homes in order to steal from hurricane evacuees. Some criminals even attempted to steal guns from a sporting goods store (the joke was on them, though, as the store was apparently empty).
In perhaps the worst example of humanity, several criminals posed as utility workers during the storm, knocking on doors and robbing people at gunpoint.
Local police departments are on the scene combatting looters as best they could during a hurricane. Check out this Facebook post from the Miami Police Department: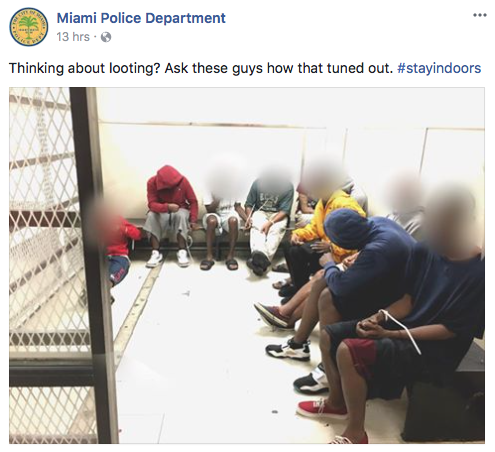 Despicable.