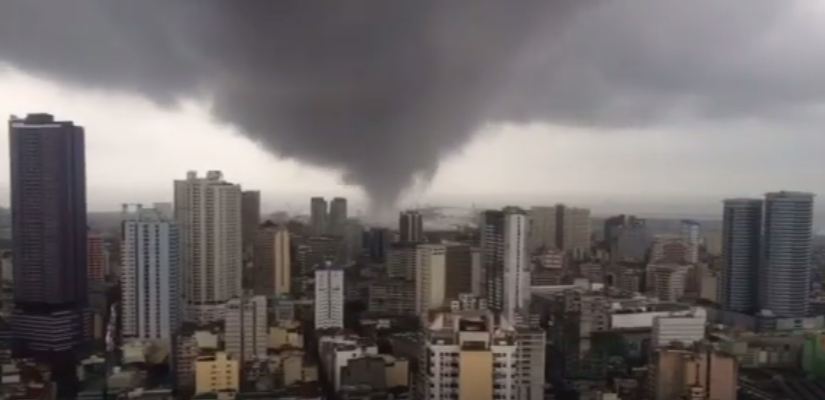 (Image via Screenshot)
A tornado tore through Manila, the capital of the Philippines, Sunday afternoon.
Tornados are a rare occurrence in the Philippines. 
Footage of the event was captured by Karen Madrigal from her 39th-floor apartment in the Binondo District in Manila.
The tornado formed in the Port Area of Manila, following a monsoon that hit the city on Saturday.   
It wreaked havoc on the city, ripping roofs off homes, uprooting trees and knocking down power lines, reports CNN Philippines.
Thankfully no casualties were reported, the Philippines Red Cross announced on Facebook.
According to The Weather Channel, heavy rains will continue into the middle of the week in the Philippines.
Check out time-lapse footage of the tornado below.