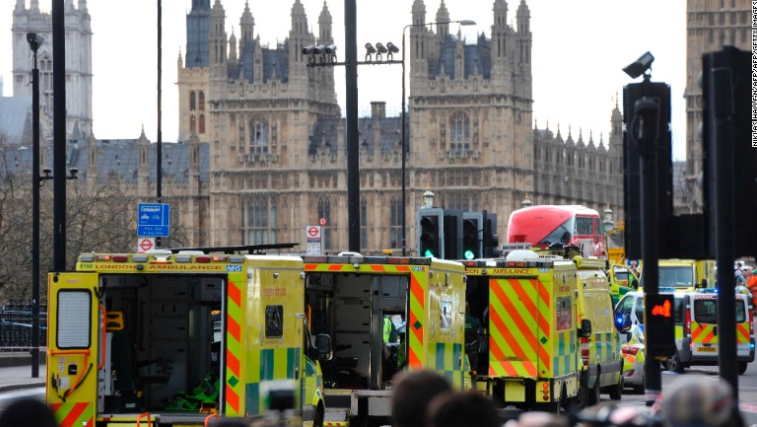 The terrorist who killed 4 and injured 29 in the attack in London on Wednesday has been identified as Khalid Masood.
Masood, 52, was born in Kent, England, and police say he was most recently living in the West Midlands.
According to Prime Minister Theresa May, Masood was once investigated by the MI5 intelligence agency due to "concerns of violent extremism." However, he was not part of any of the current investigations and was viewed as a "peripheral figure."
A statement on the website for the Metropolitan Police Service says there was "no prior intelligence" about his intent to commit a terrorist attack.
Masood's criminal history includes assaults, weapons possessions, and public order offenses.
He was fatally shot after he stabbed and killed London police officer Keith Palmer outside of Parliament.
Despite saying the terrorist was "inspired by Islamist ideology," May was quick to draw a distinction between what she deems "Islamist" terrorism and Islamic terrorism.
While condemning the attack in Parliament on Thursday morning, May said, "It is wrong to describe this as Islamic terrorism. It is Islamist terrorism. It is a perversion of a great faith."
ISIS has taken responsibility for the attack, although there is no current connection between the attacker and ISIS.
The attacker was previously misidentified by Channel 4 News as Abu Izzadeen.
Thank you for supporting MRCTV! As a tax-deductible, charitable organization, we rely on the support of our readers to keep us running! Keep MRCTV going with your gift here!