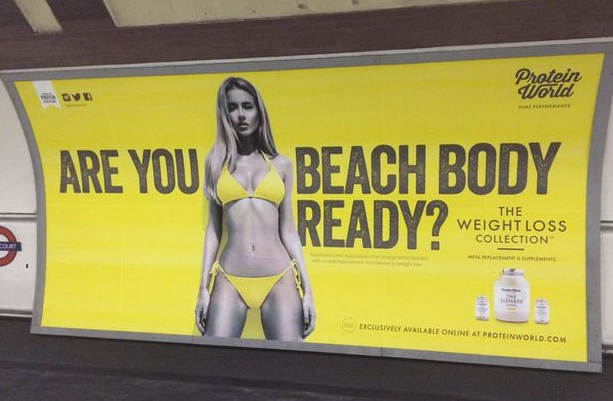 London's first Muslim mayor is banning public transportation advertisements showing scantily clad toned women because they allegedly promote confidence issues.
Sadiq Khan announced on the Mayor of London website he will be prohibiting advertisements that could pressure women to "conform to unhealthy or unrealistic body images" on the Transport for London starting next month.
The mayor's ban also prohibits advertisements that may cause "confidence issues, particularly among young people."
Khan said, "As the father of two teenage girls, I am extremely concerned about this kind of advertising which can demean people, particularly women, and make them ashamed of their bodies. It is high time it came to an end."
"Nobody should feel pressurised, while they travel on the Tube or bus, into unrealistic expectations surrounding their bodies and I want to send a clear message to the advertising industry about this."
The mayor's plan also creates an Advertising Steering Group, which will consist members "reflecting the full diversity of London," in order to ensure the policy to ban images that could hurt women's feelings is properly enacted.
The mayor's ban on "body-shaming" advertisements comes after Protein World's "Are You Beach Body Ready?" campaign sparked backlash and led to an investigation by the Advertising Standards Authority. Protein World's advertisements on the London Underground outraged feminists. A petition to remove the advertisements received over 71,000 signatures while protests were thrown featuring heavy women to promote "body-positivity."
The model featured in the controversial advertisement, Renee Somerfield, told Huffington Post UK, "I am a real person behind the image. I work very hard and live a healthy and active lifestyle which is why Protein World chose me for their campaign."
"Protein World's intention is to motivate and inspire their consumers to be the best, healthiest and fittest version of themselves, not to advertise that you have to look a particular way to be 'beach body ready," she continued.
In America, Protein World's "Are You Beach Body Ready?" advertisements were vandalized on the New York subway system.
Sponsored Links