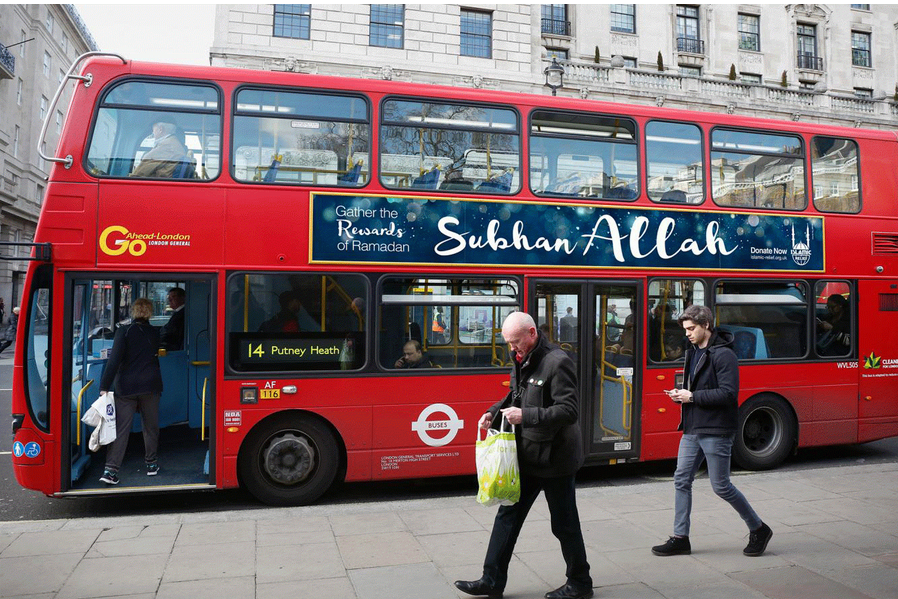 Following the swearing in of London's first Muslim mayor, many of the city's buses will sport advertisements that read "Subhan Allah," which translates to "Glory be to God."
The paid advertisements are part of a push by England's largest Islamic charity group, "Islamic Relief," to help victims of the Syrian war. The ads will run throughout the Muslim holy week of Ramadan. 
Imran Madden, the UK's Director of Islamic Relief, said, "In a sense this could be called a climate change campaign, because we want to change the negative climate around international aid and around the Muslim community in this country."
The city of London is home to roughly half of the nation's estimated 3 million Muslims.
Hat tip: Fark