Some interesting evidence has recently come to light in the IRS Scandal. 
On March 24, 2014 IRS Commissioner John Koskinen told Congress that the IRS had tried but failed to recover e-mails from Lois Lerner's hard drive. The Inspector General's Office took two weeks to determine that it was in fact possible and that the e-mails were "right where you would expect them to be" said Tim Camus, Deputy Inspector General for Investigations. 
Here is one of the interesting e-mails tweeted out by GOP Oversight: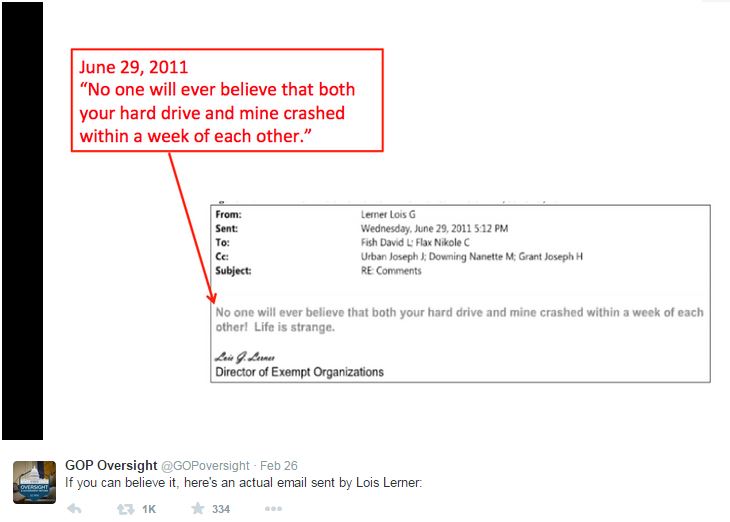 The IRS never even looked for Lois Lerner's back-up e-mails apparently because the IG office found them by simply asking the IT professionals at the off-site facility in West Virginia. 
The Daily Caller reports the Justice Department blocked attempts to investigate:
But the Obama administration knew that emails were stored at off-site facilities, and even shut down a legal request to send somebody to go look for them.

"The Department of Justice lawyers objected to that and said I shouldn't even be allowed to mention these off-site servers without sworn affidavits," Mitchell told TheDC.
An IRS IT specialist stated that "no one from the IRS administration ever asked them" to recover the files.
H/T TPNN