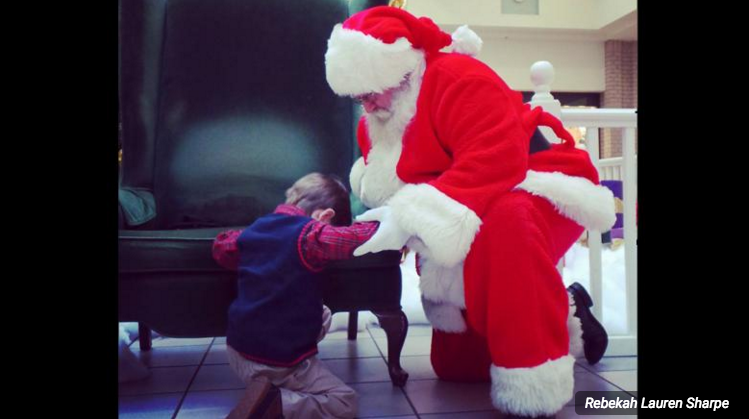 Four-year old Prestyn Barnette made a selfless request to Santa when he met him at a mall over the weekend in South Carolina. His request to Santa was to pray for a sick baby and he asked Santa for a miracle so that baby Knox Joseph would get better.
Knox is currently on life support after his father found him unresponsive in his crib in Las Vegas.
Prestyn's grandmother belongs to a prayer group on Facebook. That is how Prestyn learned about baby Knox.
A GoFundMe page has been set up to help Baby Knox's family during this difficult time. The page also indicates that Knox's family includes three siblings. 
H/T: Fox News Insider