Republican presidential candidate Sen. Lindsey Graham couldn't resist taking a shot at his Democratic rivals Tuesday night during CNN's debate.

 Graham tweeted his displeasure with the debate, and got in a not so subtle jab saying he wouldn't even make "Gitmo detainees watch all of this."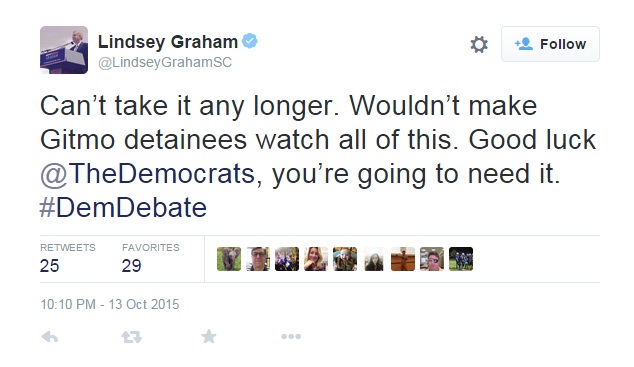 Graham is known for his hawkish foreign policy and tough stances on terrorism. It is presumed Graham turned off the debate, which he had previously been live tweeting.