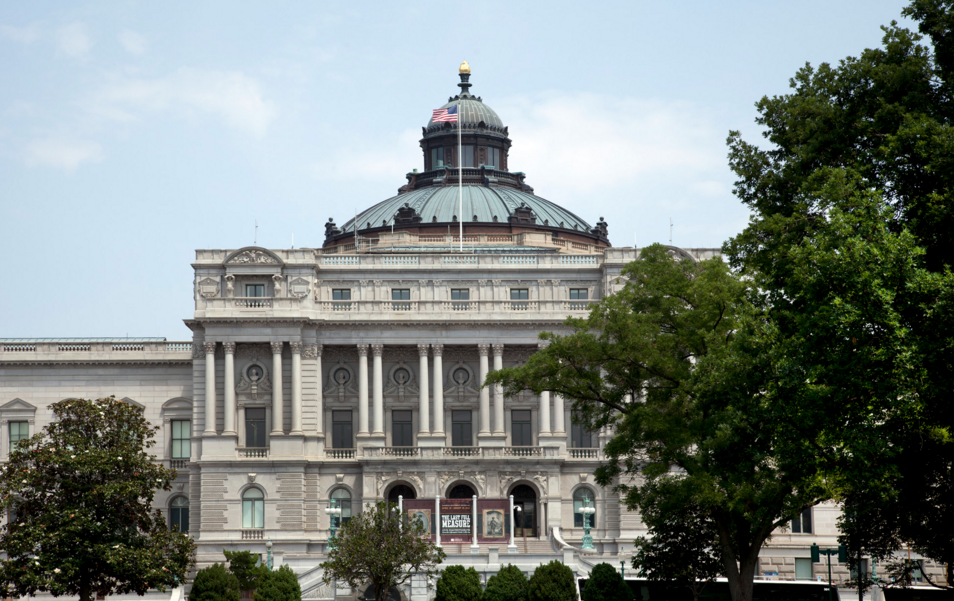 The Library is Congress is ditching the term "illegal alien" in favor of "noncitizen" and "unauthorized immigration" after students at Dartmouth University complained about the "dehumanizing" and "offensive" term.
The Library of Congress announced its decision to "cancel" the subject heading "illegal alien" in a statement on March 22.
The Dartmouth reports the Library of Congress made the switch after being successfully petitioned by the Dartmouth Coalition for Immigration Reform, Equality and DREAMERs (CoFIRED).
According to CoFIRED, the group petitioned the Library of Congress because "use of 'illegal aliens' is dehumanizing, inaccurate, offensive and inflammatory term."
In its statement, the Library of Congress maintains "aliens" has been used as a subject heading since the 1910s, referring to "persons who are not citizens of the country in which they reside." However, it became "somewhat problematic over time," and was changed to "Aliens, Illegal" in 1980 and "Illegal aliens" in 1993.
"As with all LC subject headings, Illegal aliens was based on literary warrant: it was needed to describe the topics being covered in published literature, and it employed the terminology used in the literature and in reference sources," the Library of Congress notes.
However, the Library of Congress insists, "The phrase illegal aliens has taken on a pejorative tone in recent years."
Therefore, the Library of Congress has decided to "cancel" and replace the "illegal aliens" subject heading:
 After deliberation, the meeting participants determined that the heading Aliens will be revised to Noncitizens. For Illegal aliens, the meeting decided that a heading referring to the act of residing in a place without authorization should be used rather than a heading that describes the people as illegal or unauthorized. For resources about people who reside in a country without authorization, two headings will be assigned, Noncitizens and Unauthorized immigration.

The existing subject heading Immigrants, whose scope is defined as "foreign-born persons who enter a country intending to become permanent residents or citizens," will remain unchanged. Noncitizens will be assigned to resources about persons who are not citizens of the country in which they reside, including resources that discuss collectively those who intend to emigrate and those who reside in the country temporarily (e.g., tourists, students, people on limited-term work visas).
The successful petition by CoFIRED comes after the Library of Congress rejected their original complaint in Jan. 2015.
The Library of Congress subject headings are used throughout the world.
The changes will be placed on a tentative list and will be made "no earlier than May 2016."