Author and leftist pundit Dan Savage is now calling for pro-illegal immigration activists to storm Fox News headquarters in New York City and harass employees as they try to leave the building -- all because the network and many of its reporters have dared to contradict the liberal media's false immigration narrative with actual facts.
Here are Savage's tweets: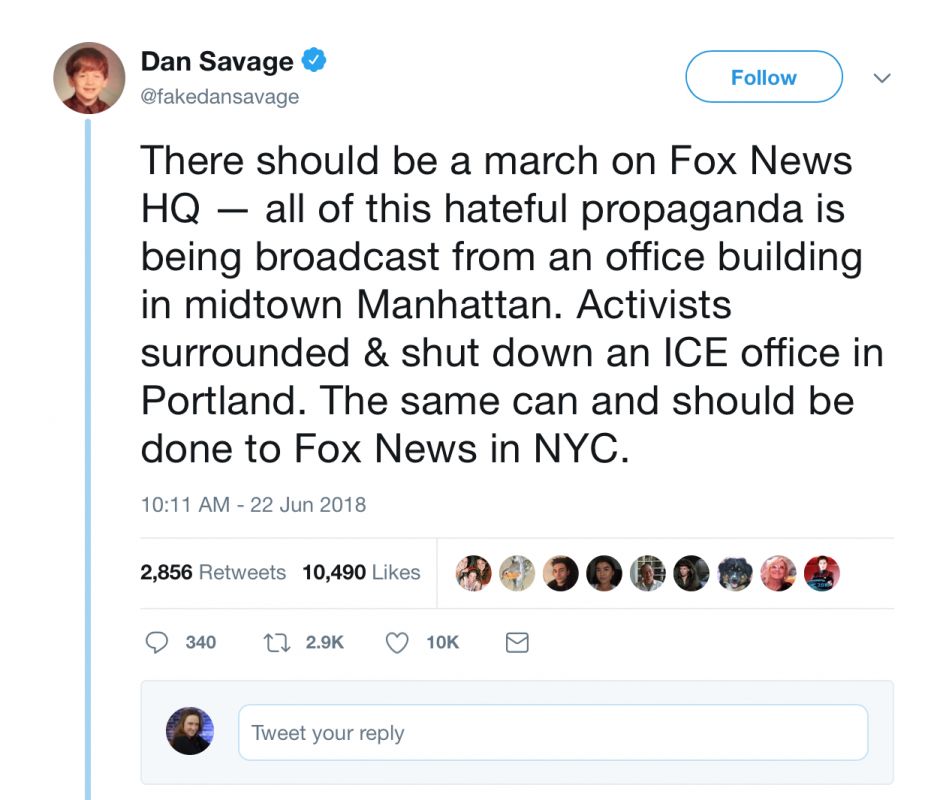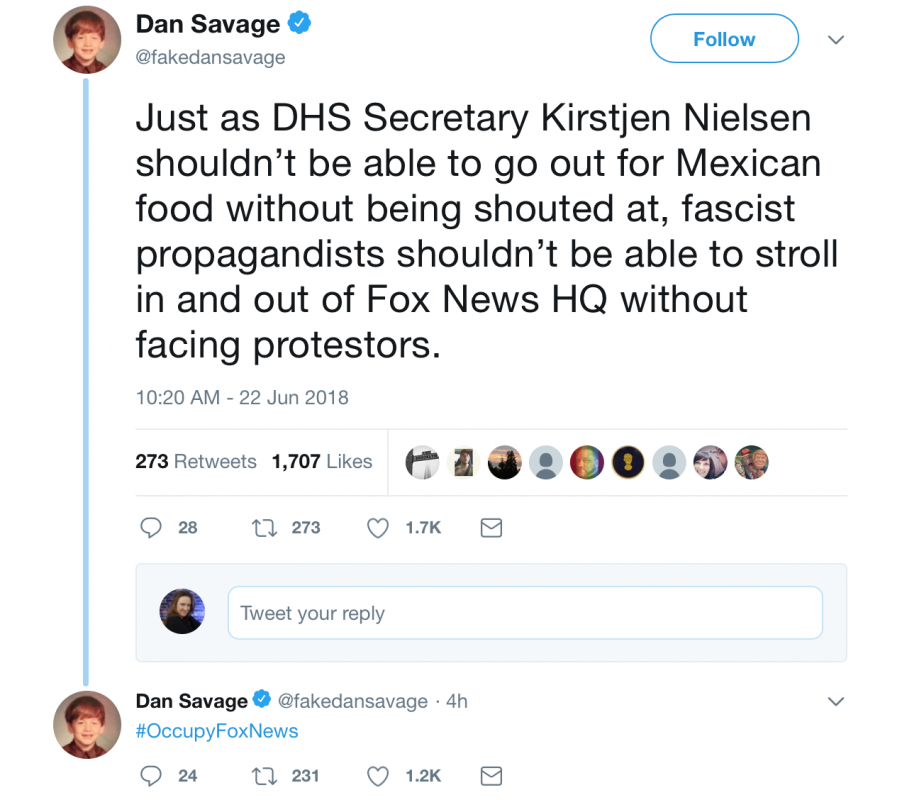 Yep. The same side of the ideological aisle that screams ad nauseam for freedom of the press and decries any alleged "attack" on the news media is now encouraging rioters to attack any news media who may have a differing opinion from the political Left.
Guess what that's called?
Fascism.
MRCTV Reader,
The liberal media are terrified of the truth, especially when it leads to uncomfortable questions about their own leftist worldview.
MRCTV is the multimedia division of MRC featuring original content and aggregated videos of the news, people, and events conservatives care about.
MRCTV relies on the support of our loyal readers (and video viewers) to keep providing the news and commentary that matter to the American people, not just stories that prop up the liberal agenda.
Make a donation today. Just $15 a month would make a tremendous impact and enable us to keeping shining the light where the liberal media are afraid to tread.
— The MRCTV Team
DONATE
Connect
Sign up for our MRCTV newsletter to receive the latest news.
Sponsored Links