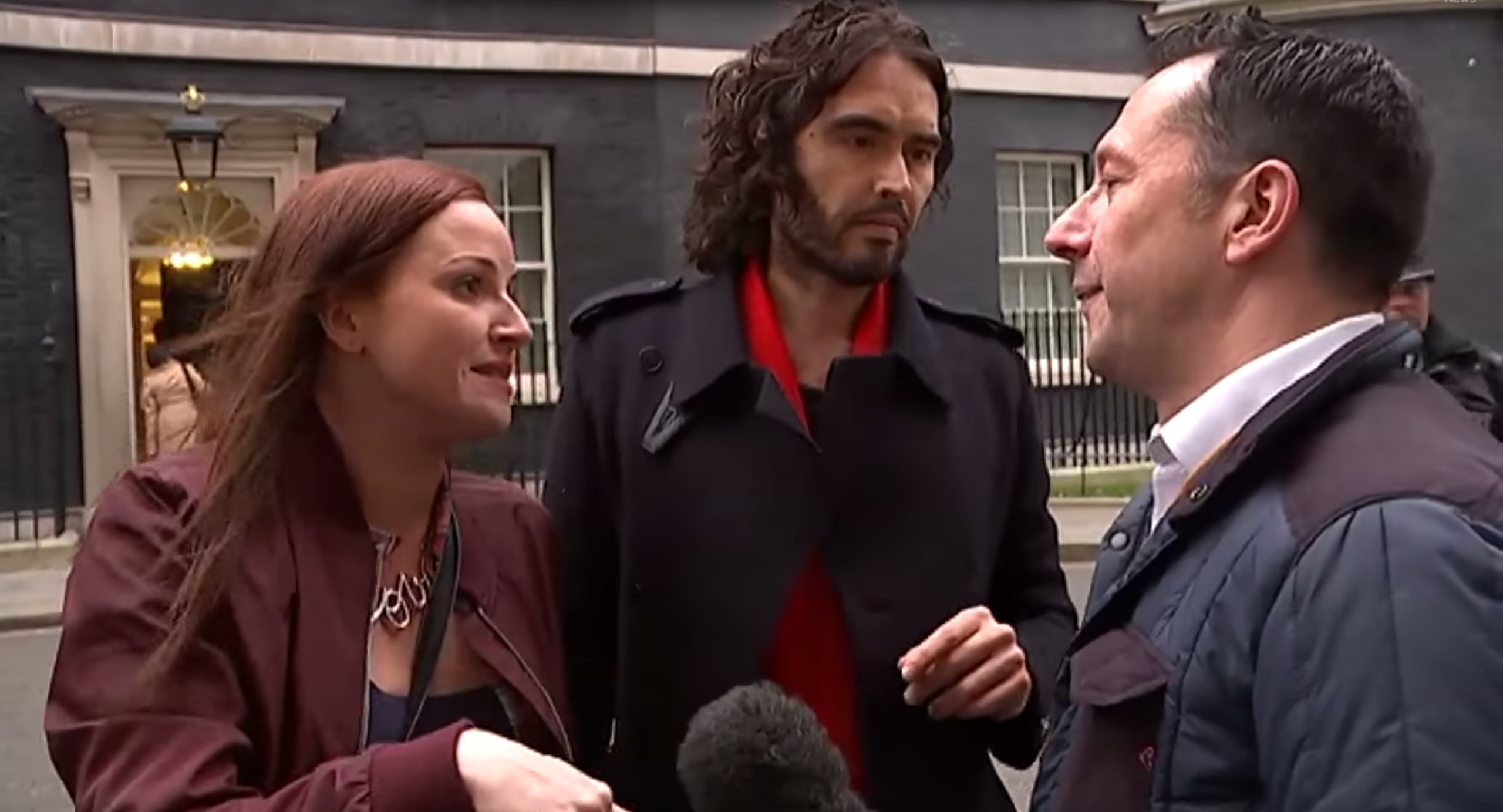 Even in the entertainment industry, "comedian" Russell Brand is known for his outspoken socialist beliefs. Which is why it was so entertaining to see Brand confronted at his latest liberal cause by a gutsy reporter willing to challenge Brand on the hypocrisy of his beliefs by asking him a simple question.
Liberal blowhard Russell Brand confronted about the property he owns at his latest liberal cause
According to the Huffington Post UK:
Activist Russell Brand clashed with a Channel 4 News interviewer on Monday when the journalist asked him about the price of his own house.

The comedian had earlier joined hundreds of residents from an east London estate to march on Downing Street protesting against the threat of eviction.

Tenants in the New Era estate in Hoxton, which was originally built as affordable housing for workers, say they could face homelessness after US investment firm Westbrook Partners bought it out.
Please support MRCTV today! (a 501c3 non-profit production of the Media Research Center)
DONATE