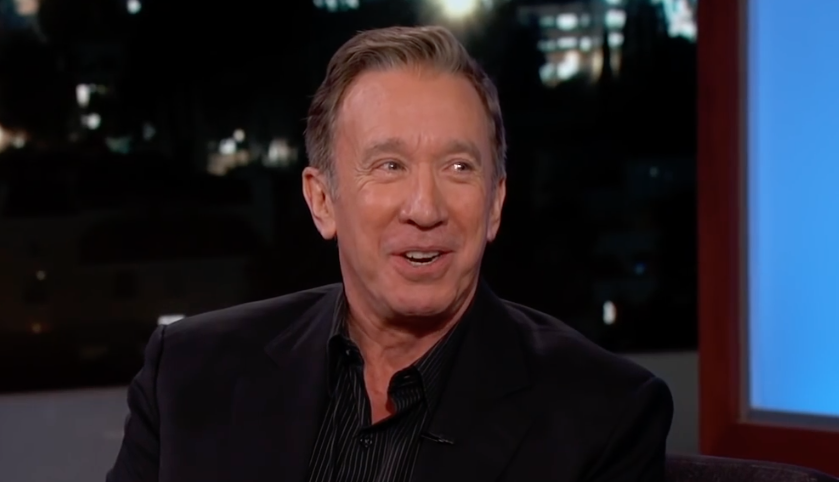 (Image: Screenshot/YouTube)
Much like with it's news programs, ABC network has decided to cancel the wildly popular sitcom, "Last Man Standing" after six seasons.
The show, starring sitcom legend Tim Allen, focuses on the politically right-leaning character Mike Baxter and his balancing of family life and running an outdoor store.
Despite the show conveying a typically conservative message on a liberal-leaning network, "Last Man Standing," in its now final season, won its timeslot on Friday nights while averaging 6.4 million viewers an episode. The Allen-led show also did very well in syndication.
So why would a major network cancel one of its most popular shows?
According to Deadline Hollywood:
The Tim Allen-starring multi-camera sitcom often had gone down to the wire on renewals, with ABC and producing studio 20th Century Fox TV wrangling over the series' license fee. ABC is supposed to cover the cost of the show at this point in its run, and LMS is on the higher end for a multi-camera sitcom because of the marquee salary Allen commands, but 20th TV had agreed to license fee reductions in the past. This time, there was no bargaining, with ABC simply deciding against another season.
I get that money talks and BS walks, but this cancellation simply doesn't make sense. Much like department stores that dropped Ivanka Trump's line despite its rising profitability, "Last Man Standing" walks, talks and acts like a series that was cancelled because of the message of the show and its star.
Allen has been very outspoken about liberal hypocrisy since Donald Trump was elected to the White House.
"What I find odd in Hollywood is that they didn't like Trump because he was a bully," Allen told Megyn Kelly after the election, "but if you had any kind of inkling that you were for Trump you got bullied for doing that."
This cancellation might've been Hollywood pushing back at Allen for outing them about their clear and consistent bias to the Left.
Actor and former model Antonio Sabato Jr. told Variety in August of last year that Hollywood essentially blacklisted him after he came out in support of Trump for President.
"I've had fantastic directors who have said officially to my agents and managers they will never hire me again," said Sabato Jr. "They will never even see me for projects. That's unfair. It's just like Communism."
Say it ain't so?! You mean big-money players in Hollywood act like Communists. I don't believe it. Okay, I believe it whole-heartedly, but you get the point.
If the real reason "Last Man Standing" was cancelled really was because of the message displayed on the show, people in Hollywood will never admit it. They love money, even if it's conservative money. They just don't like conservative messages making that money for them.