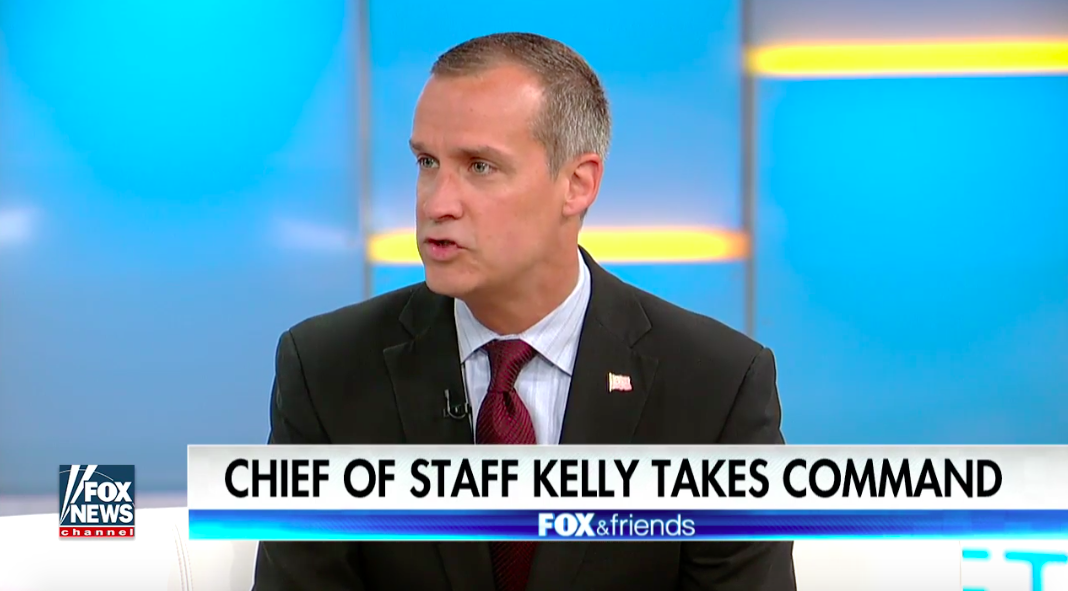 Former Trump campaign manager Corey Lewandowski in an interview with "Fox & Friends" Tuesday morning blamed former White House chief of staff Reince Priebus for the leaks plaguing the Trump administration.
He said that Priebus was "ultimately responsible" because he "couldn't control those leaks" as the President's White House chief of staff.
"At the end of the day ... the top of the food chain -- the person who's at the top of this is going to be responsible for everything that happens down further," said Lewandowski.
If Reince couldn't control those leaks, and those leaks continued to permeate, then he was the one who was ultimately responsible.
Priebus resigned soon after Wall Street financier Anthony Scaramucci was offered the job of White House communications director and refused to report to him via the chain of command.
That didn't last long, as Scaramucci was removed from the position – after just 10 days on the job.
Lewandowski told "Fox & Friends" that President Trump will likely find another role for Scaramucci in the administration.
He did concede that "the type of language" that Scaramucci used during his vulgar tirade about Reince and chief strategist Steve Bannon was "really inappropriate," and that it was probably a factor in his removal.
He went on to praise new White House chief of staff Gen. John Kelly as a person who will be "making sure that the president's agenda is moving forward."
Thank you for supporting MRCTV! As a tax-deductible, charitable organization, we rely on the support of our readers to keep us running! Keep MRCTV going with your gift here!