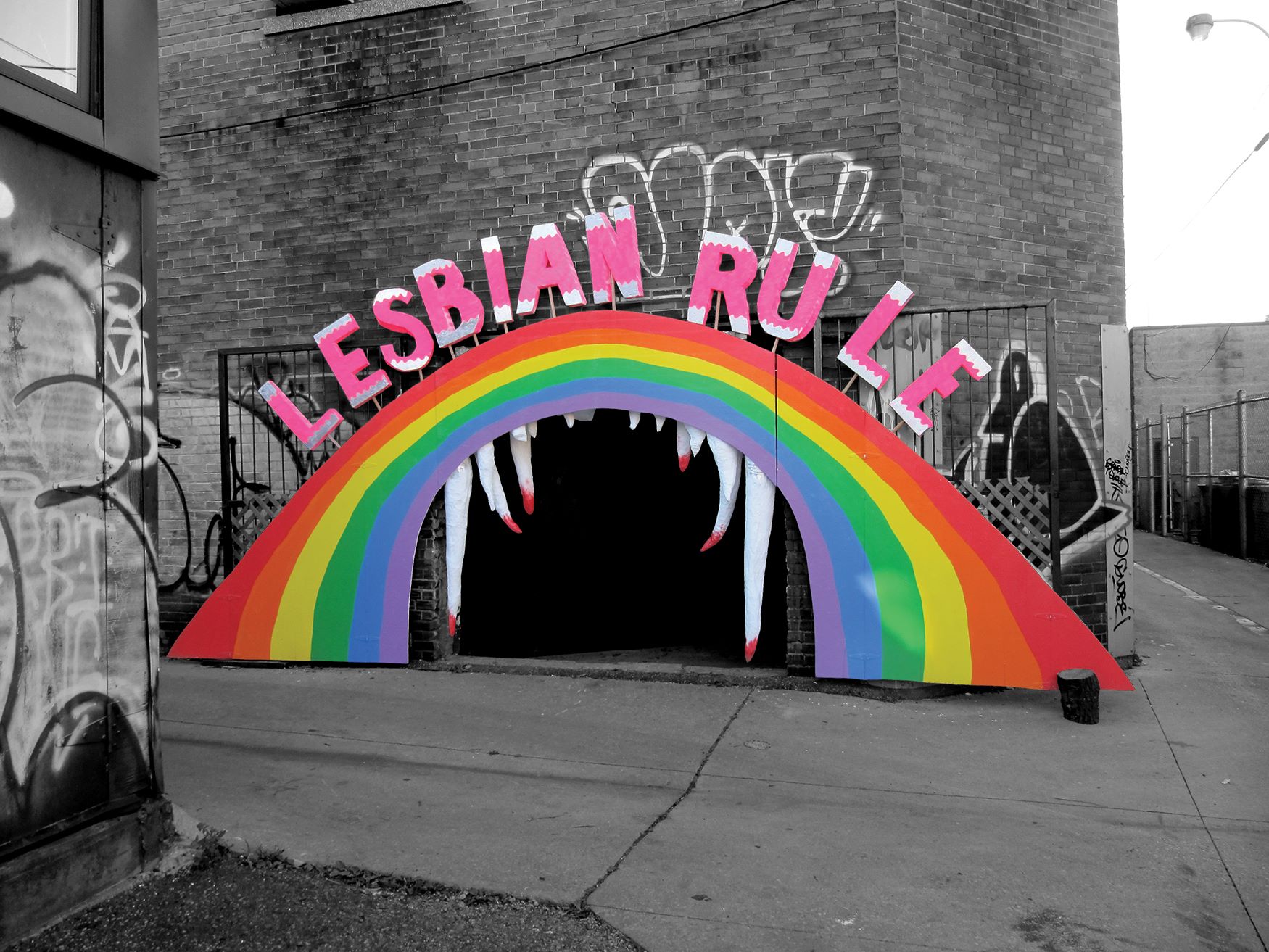 (Image source: Facebook)
For those looking for something truly horrifying this Halloween, there is a lesbian feminist haunted house appropriately named "KillJoy's Kastle."
Inspired by the hell houses built by "radical evangelical groups," Toronto artists Deirdre Logue and Allyson Mitchell seek to "reclaim this hellish scenario with their sex positive, trans inclusive, queer lesbian-feminist-fear-fighting celebration."
"Dare to be scared by gender-queer apparitions, ball-busting butches, and never-married, happy-as-hell spinsters. Get down on riot ghouls and radical vampiric grannies while channeling your inner consciousness hell-raiser. Each evening of nightmarishly non-assimilated lesbian mayhem will include multiple live performances from a spirited group of international and local weirdos," the website reads.
A "demented women's studies" tour guide takes individuals through the house, which includes an actress portraying Valerie Solanas, dead lesbian folk singers performing acoustic songs, a "Giant Bearded Clam," a punching bag named "Capitalism," polyamorous vampires, and women who screech, "Problematic!"
The tongue-in-cheek nightmarish production, however, has drawn anger from the individuals it lightheartedly mocks.
One commenter took offense to the "transphobic" comments made by the actress portraying Solanas. The "ball-busting lesbians" exhibit was decried as transphobic. The processing room, which individuals use to talk about their experiences, is allegedly not a "safe space."
The exhibit is currently on display at the ONE National Gay & Lesbian Archives at the University of Southern California Libraries. It runs from Oct. 16-30.