While Mr. Potato Head is getting neutered, the brilliant minds over at Lego – yeah, the little toy brick company? That one – are busy making a new line of "gender-neutral" plastic figures, including one meant to illustrate a drag queen.
You read that right.
The new line-up of little plastic people, titled "Everyone Is Awesome," features 11 figurines, each painted a different color of the rainbow meant to symbolize the LGBTQLMNOP "spectrum" of gender identity. Three of the figures are painted light blue, pink and white, respectively, to reflect the colors of the transgender flag. There's also a black figure and a brown figure to represent non-white people.
While 10 of the figures are meant to be "gender-neutral," one of them – the purple one, with a beehive hair style and sweeping side-bangs – is meant to illustrate "all the fabulous drag queens out there," according to Lego designer Matthew Ashton, who first created the lineup as a display to put on his desk at work. That caught the attention of other LGBTQ coworkers, and in turn was eventually recognize by the company itself, he said.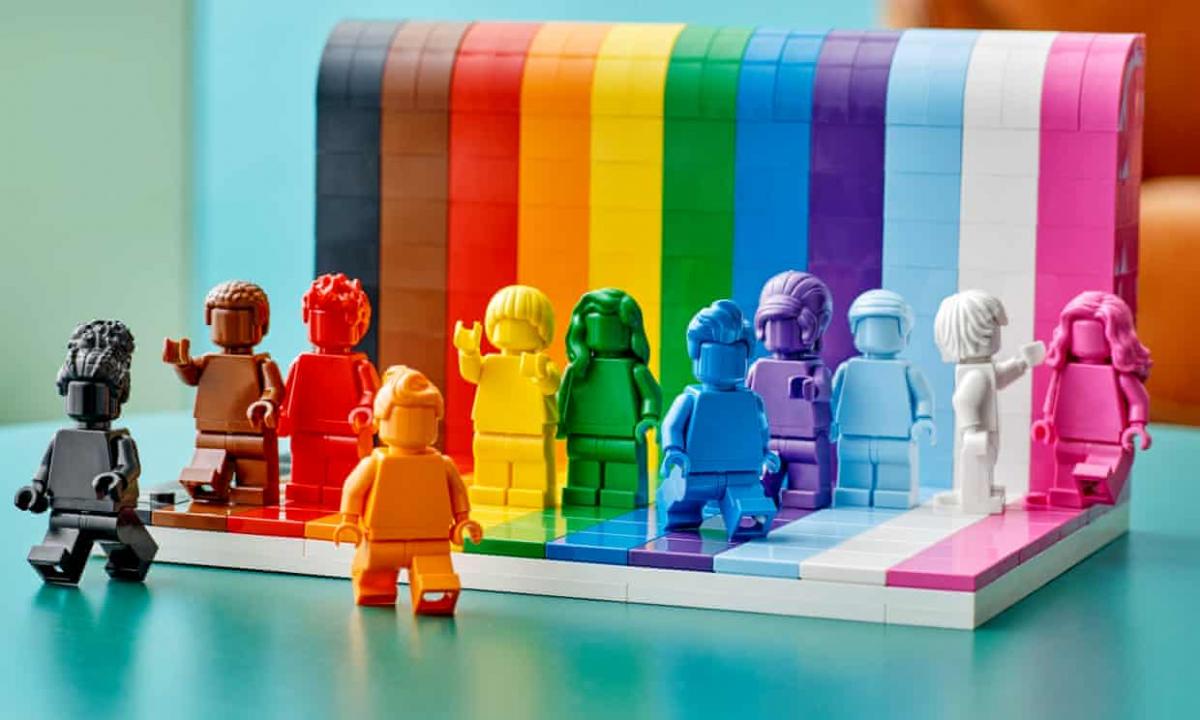 "Growing up as an LGBTQ+ kid – being told what I should play with, how I should walk, how I should talk, what I should wear – the message I always got was that somehow I was 'wrong'," Ashton explained, per The Guardian. "Trying to be someone I wasn't was exhausting. I wish, as a kid, I had looked at the world and thought: 'This is going to be OK, there's a place for me'. I wish I'd seen an inclusive statement that said 'everyone is awesome'."
Lego is set to release the lineup for public sale on June 1, the start of Pride Month.