While enjoying a meal with his staff during lunch time, Sen. Rand Paul (R-Ky.) encountered a couple of leftists that wanted to make sure he had a bad day. 
Paul's deputy chief of staff, Sergio Gor, captured the madness on video and posted it to Twitter. 
"While having lunch with @RandPaul in California, we got verbally assaulted by these aggressive libs complaining about incivility," he tweeted. 'Check out the vid! #unhinged"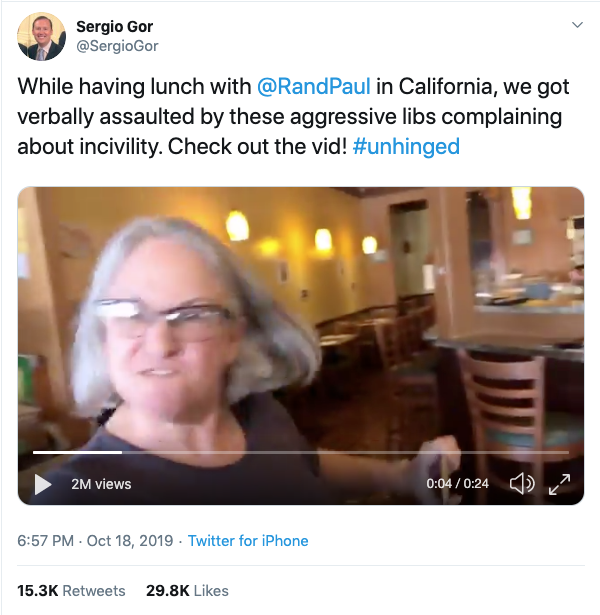 In the video, you can hear a man being accused of rudeness while the woman he's with was clearly being uncivil as she flipped off Gor while he recorded her angry outburst.
"You just ran into two people from New York, kiddo, and we're not putting up with your Republican bulls--t," the woman shouted at Gor.
Rand Paul responded to the verbal assault via Twitter.
"The left blames incivility on @realDonaldTrump. Watch this video and decide who the rude ones are…" he posted.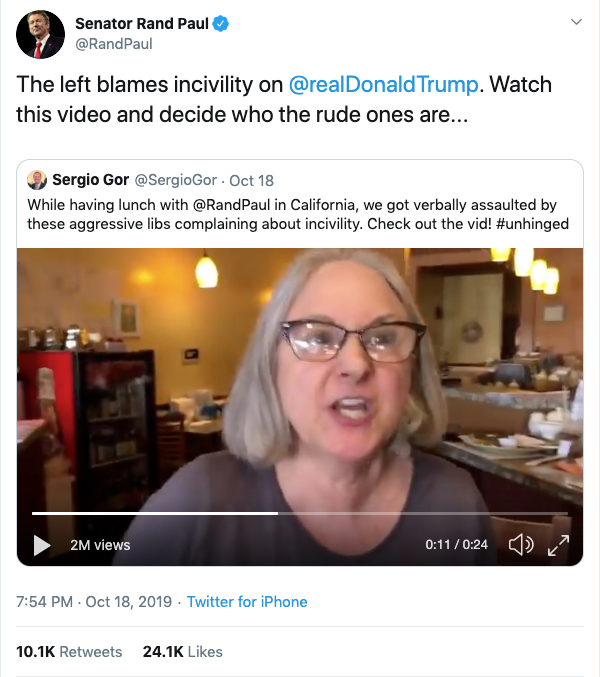 Funny how these people can accuse Paul and his deputy chief of staff of incivility all while they exhibit the incivility they claim to despise. Oh the irony. 
And here are some of the comments: