Police arrested three people early this week who are accused of damaging a County Democrats building in Northeast Portland.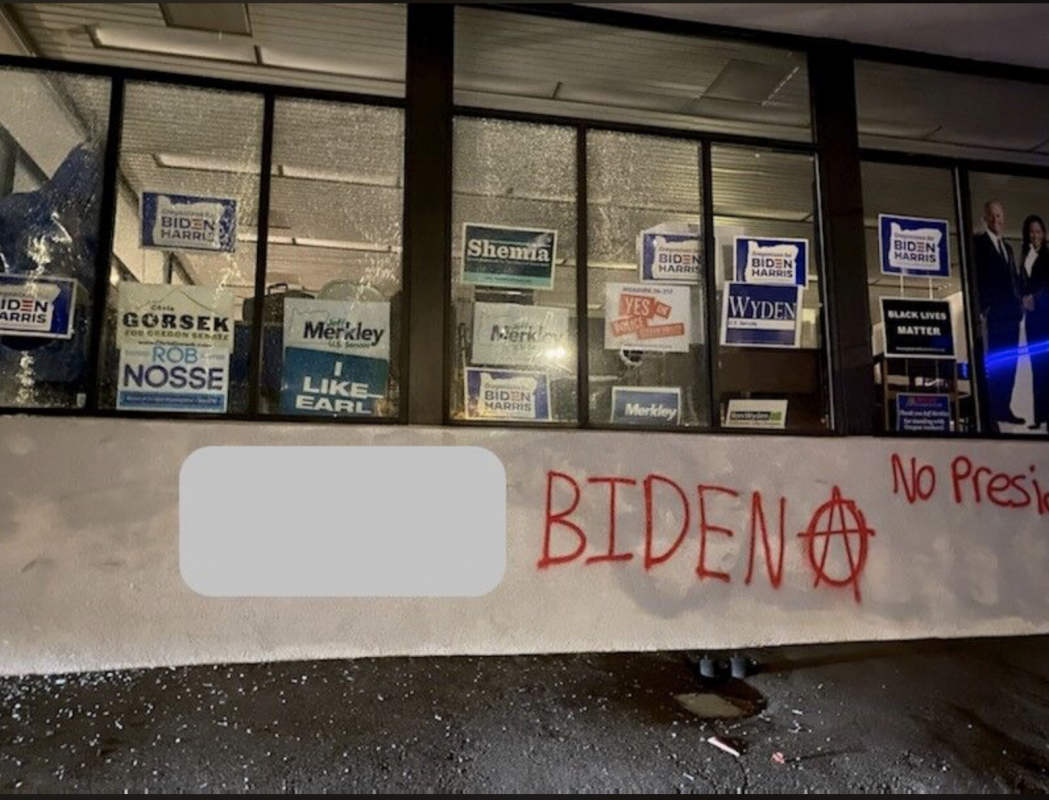 KATU-TV reports, a group of rioters were marching through Portland Sunday night and several stopped to smash up the DNC office building windows and tag it with graffiti.
Several members of the group reportedly started tagging the building and shattering windows. Police said the group then started heading back toward Laurelhurst Park.

Officers then moved in and made targeted arrests of people who allegedly engaged in the criminal activity. The rest of the group reportedly dispersed into the neighborhood.

Police say the following three people were booked into the Multnomah County Jail:

Maximillian Jennings, 22, was booked on first-degree criminal mischief
Thomas Mollrocek, 33, was booked on second-degree criminal mischief and third-degree escape
James Walker Prettyman, 24, was booked on second-degree criminal mischief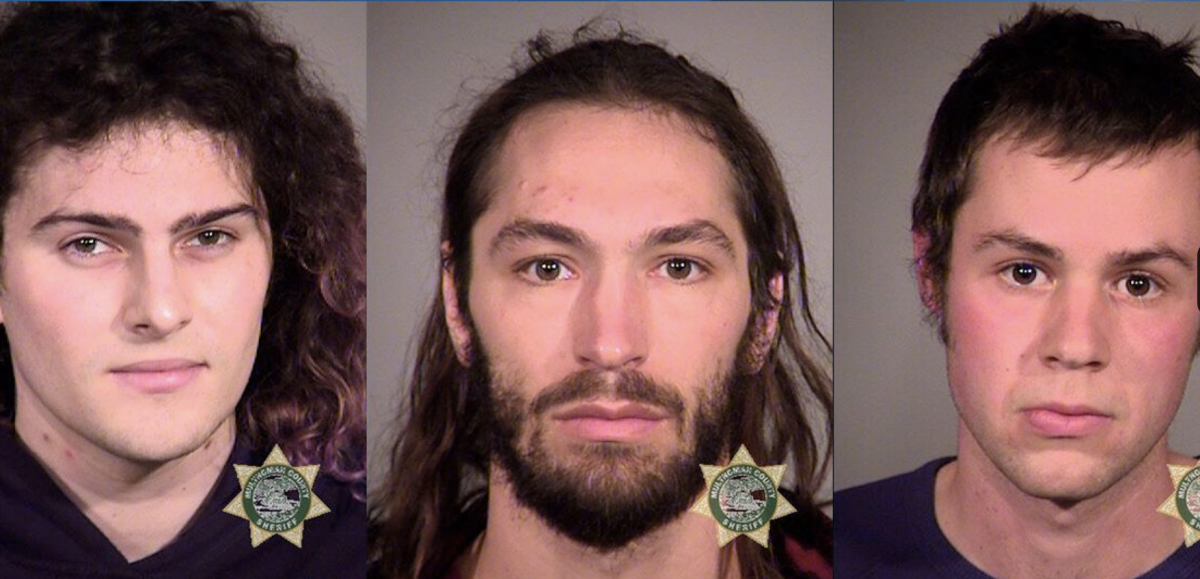 Police photo. From Left: Maximillian Jennings, Thomas Mollrocek, and James Prettyman
The Washington Times reports that video shows the group wearing black clothing associated with Antifa.
The saying "F--- Biden" was reportedly among the graffiti sprayed painted upon the building.