President Donald Trump is such an authoritarian, dictatorial monster! How dare his administration give money to survivors of human trafficking! Of course that's just a parody of the "sky is falling" left. If anyone connected to Trump and his administration say 'up,' the radical media and subversionist politicians on the left will shriek about why he didn't say 'down.' Well, it'll be difficult to bash the Trump administration for this move.
The Associated Press (AP) is reporting that the Trump administration will be "awarding more than $35 million in Justice Department grants" to organizations that aid human trafficking survivors.
According to the AP:
The grants are being announced Tuesday at a White House event attended by Attorney General William Barr, presidential adviser Ivanka Trump, other administration officials, survivors of human trafficking and organizations that serve them[…]

The grants will be shared by 73 organizations in 33 states to provide anywhere from six to 24 months of transitional or short-term housing assistance to survivors, including to pay rent, utilities or related expenses, such as a security deposit, the White House said.

The money can also be used to help victims find permanent housing, get a job and receive occupational training and counseling.
White House Press Secretary Kayleigh McEnany also announced the move on Twitter Tuesday morning:
Who could argue with the positives that will come from that move by the Trump administration? Leftists and general Trump Derangement Syndrome (TDS) sufferers, of course.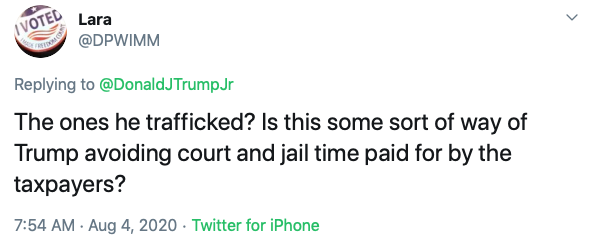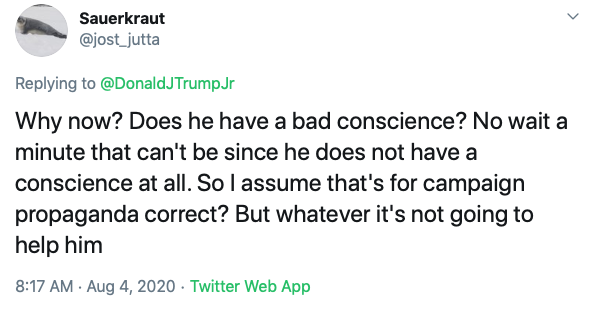 Unbelievable. Responses like the ones above shouldn't really come as a surprise to anyone anymore if you've been awake for the last four years. Also, notice how the left — all of a sudden — gets squeamish about spending taxpayer dollars when it isn't being spent by the left on things like Planned Parenthood funding?
I've said it before, and I'll say it again. The Trump administration could come out tomorrow and announce that they have the cure for cancer, and the left will still find a way to denigrate the man, his administration and the people who support him.
Sad, really. It's sad that people want this president to fail so badly that they're willing to sacrifice the U.S. to see it.