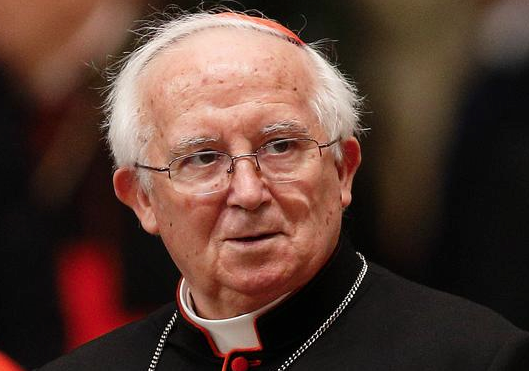 Feminist groups in Spain are calling for the government to prosecute Cardinal Antonio Cañizares. His crime?
Attacking feminism and the concept of gender identity.
Here are the Cardinal's words that have the Spanish left up in arms:
"We have legislation contrary to the family, the acts of political and social forces, to which are added movements and acts by the gay empire, by ideologies such as radical feminism, or the most insidious of all, gender ideology. When the family is attacked or is diminished, the most sacred forms of human relationship are perverted."
These comments led to members of the Feminist Platform of Alicante, as well as several other groups, to formally request that the Spanish government prosecute the cardinal for "inciting discrimination and hatred" through his sermon.
In response, the cardinal released a statement asking whether it was "homophobic to defend the family." 
"The censure and condemnation suffered by me in part of the media, by certain groups and certain politicians, remind one of periods of our history, but which are still recent, in which they censured and condemned certain homilies and certain preachers," said Cañizares. "Is it homophobic to defend the family?"