The leftist group Ruth Sent Us is targeting the homes of six Supreme Court Justices on their website and are calling for protests inside Catholic Churches.
The Ruth Sent Us website has a map naming John Roberts, Clarence Thomas, Samuel Alito, Neil Gorsuch, Brett Kavanaugh, and Amy Coney Barrett — pin pointing what it claims to be the homes of the "extremist justices" (because wanting to protect babies is so extreme) on a map.
The group is calling for the protests this coming Wednesday, following the leaked draft of a court decision that could overturn Roe v Wade.
The group, named after Ruth Bader Ginsburg (who had misgivings about Roe v. Wade) are targeting churches as well.
Claiming "six extremist Catholics are set out to overturn Roe" the group's Twitter page is calling for protests to be performed at Catholic Churches this coming Sunday… which happens to be Mother's Day.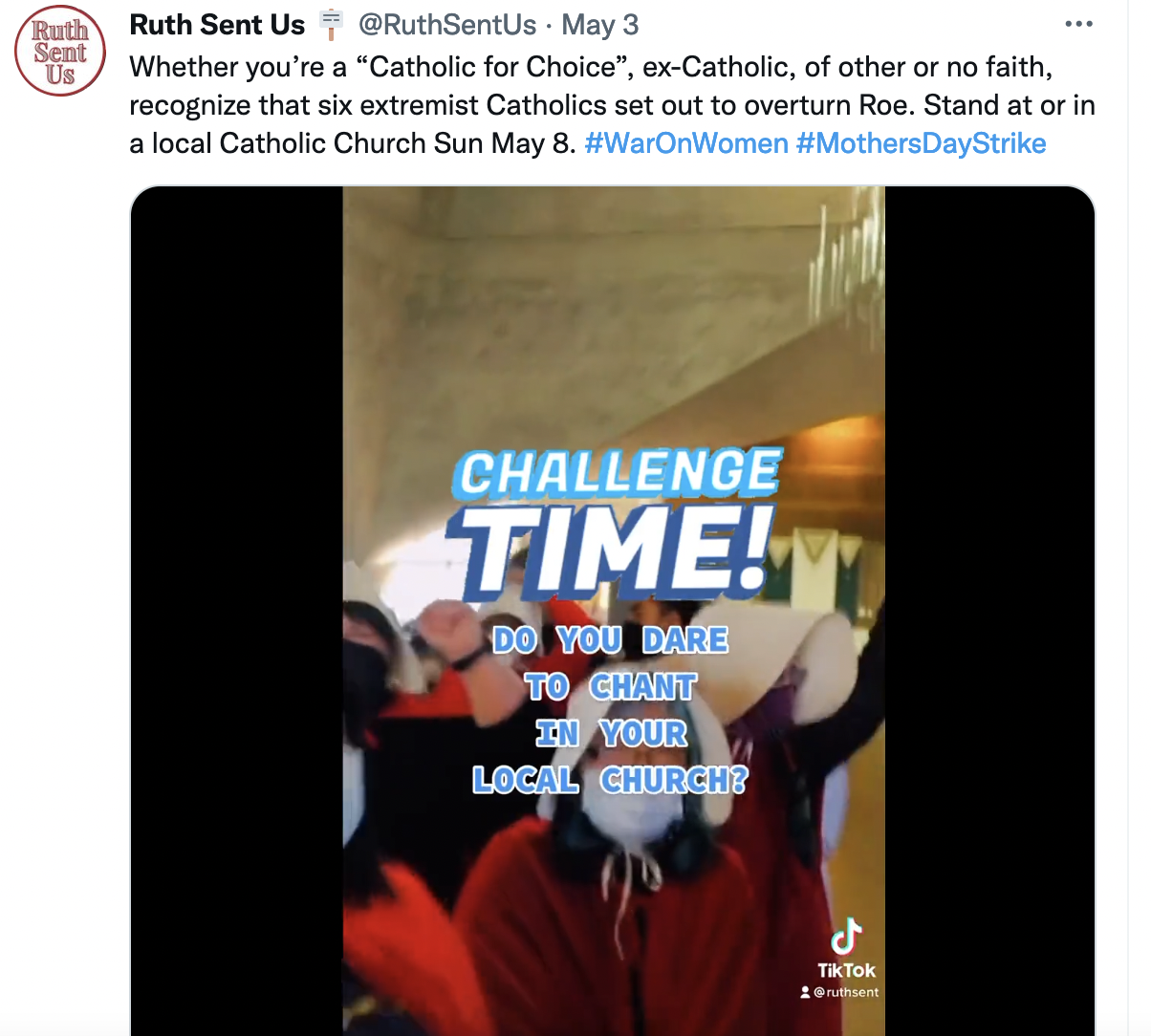 Class act these leftists are, huh?
H/T The Blaze