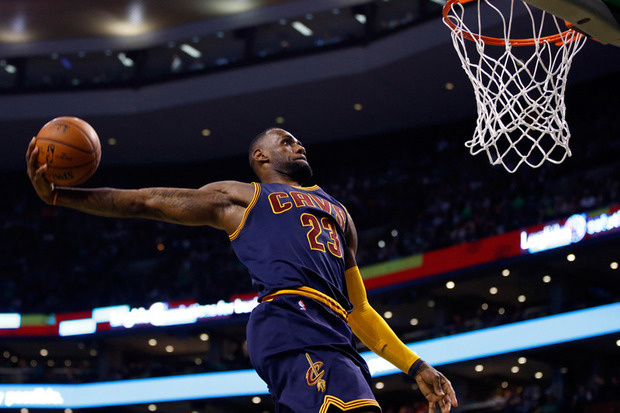 NBA superstar LeBron James and several of his Cleveland Cavaliers teammates have declined to stay at the NYC Trump SoHo hotel Wednesday when they play the Knicks. The Cavs have a standing contract with Trump Hotels when they visit New York.
James, a vocal supporter of Hillary Clinton during her presidential campaign, was clear in his opposition to Trump's leaked Access Hollywood comments from 2005.
"What is locker room talk to me? It's not what that guy said," LeBron told reporters. "We don't disrespect women."
"What that guy was saying," he added. "That's not...I don't know what that is. That's trash talk."
Cavaliers forward Iman Shumpert has also voiced a negative opinion on the 45th president-elect, saying he wouldn't visit the White House if the team wins the NBA championship this year.
"I'm not going to the White House," Shumpert told a reporter.
He continued,
"I understand people's stance on Trump. I can't get caught up in the racial, sexist bulls*** he's got going on. That's his personal thing, ya dig?"

"But I just don't think he can make anything shake like that. He not [going to] start no civil war out here. I do think he's crazy – straight up. I think he did that stuff to get people to think he's willing to shake it up. But did I vote for him? No. The other stuff that comes with him, I can't get with."
The 46-story luxury hotel in SoHo is no longer owned by Trump, but it does have his name on the front. That's enough to cause James and company to stay away.
So far, three other NBA teams — the Milwaukee Bucks, Dallas Mavericks, and Memphis Grizzles — have also decided to boycott Trump's hotels.
Thank you for supporting MRCTV! As a tax-deductible, charitable organization, we rely on the support of our readers to keep us running! Keep MRCTV going with your gift here!