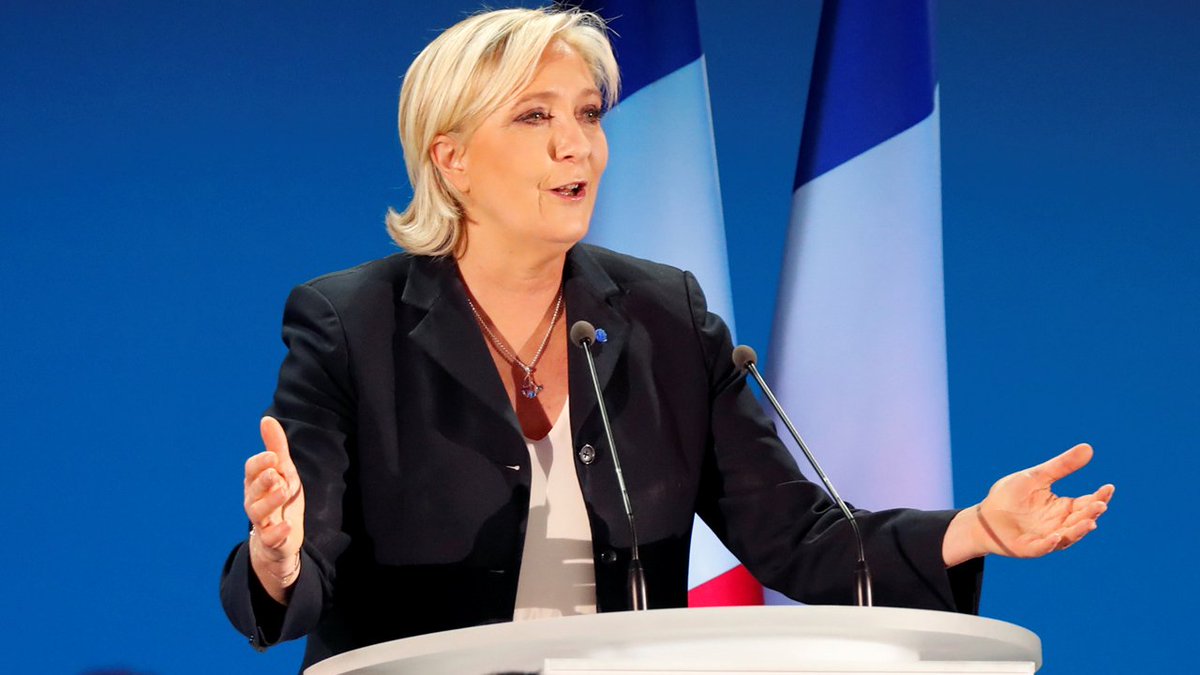 (Image source: Twitter)
Marine Le Pen, the right-wing National Front politician and French presidential candidate known for her views opposing Islamic immigration, received the plurality of the female vote in an election day survey.
A poll conducted by Opinion Way reveals that out of the approximately 9,000 voters surveyed, Le Pen won 23.9 percent of the female vote. Front-runner Emmanuel Macron, by contrast, won 21.3 percent of the female vote.
Le Pen also won a plurality of the vote for all age demographics except those above 50.
For voters aged 18-34, Le Pen won 25.7 percent of the vote. For voters 35-49, Le Pen won 27.1 percent of the vote. For those between he ages of 50 and 65, Le Pen was tied with Macron, with both receiving 23.3 percent of the vote. Le Pen only received 9.7 percent of the vote for those 65 and older, while Francois Fillon got 40.6 percent of their vote.

(Image source: OpinionWay)
France has suffered a number of major Islamic terrorist attacks over the past few years, including the Charlie Hebdo attack, the Kosher supermarket attack, the attack at the Bataclan, the Nice truck incident. More than 200 people have died in terrorist attacks in France since 2015. Le Pen has accused her rival Macron of being "weak" on the topic of Islamic terrorism.
Thank you for supporting MRCTV! As a tax-deductible, charitable organization, we rely on the support of our readers to keep us running! Keep MRCTV going with your gift here!