The NY Post is reporting that text messages show Hunter Biden slipped his legal assistant thousands of dollars during a sexual relationship over several months in 2018 and 2019.
Hunter was using his father's Wilmington, Delaware classified document-filled garage home during that time period. It is listed as Hunter's billing address for a personal credit card and Apple account in 2018 and 2019.
The NY Post report says the latest information came from the Marco Polo research group looking into Hunter's notorious "laptop from hell."
The Marco Polo report states that the assistant received a regular salary from the Owasco firm between mid-June and early October 2018. However, during the same period, the assistant also received wires from the firm totaling almost $45,000 with mysterious explanations — including "new hire," "8k wage," "10k golf member," and "Pay."

The transactions found their way into a so-called "Suspicious Activity Report" (SAR) filed with the Treasury Department by JP Morgan Chase and currently being sought by House Republicans. That same SAR also highlighted payments made by Hunter to people with ties to human trafficking or the adult entertainment industry.
By 2019 texts shared by the Post show that the woman was curious if she was "terminated from the position" because her insurance was denied and Owasco owed her back pay.
Filings with the Washington, D.C., government show Owasco Professional Corporation is controlled by - Hunter Biden. 
Related: Classified Child? Hunter Biden's Attys Ask Court to Deny 4-Year-Old Daughter the Biden Family Name
Texts show that later  Hunter sent the woman $1,000 via Apple Pay, asking "Does this work" and adding that the money was "Just for small stuff."

After sending her another $1,500, Hunter offered her an arrangement: "I will bake [sic] up for back pay. You have to make up for back work.

"By [FaceTime]ing me and/or going to our next-club party," he added. 

Two days later, on the morning of March 9, Hunter sent his assistant $500 and told her: "If we [FaceTime] the rule has to be no talk of anything but sex and we must be naked and we have to do whatever the other person asks within reason."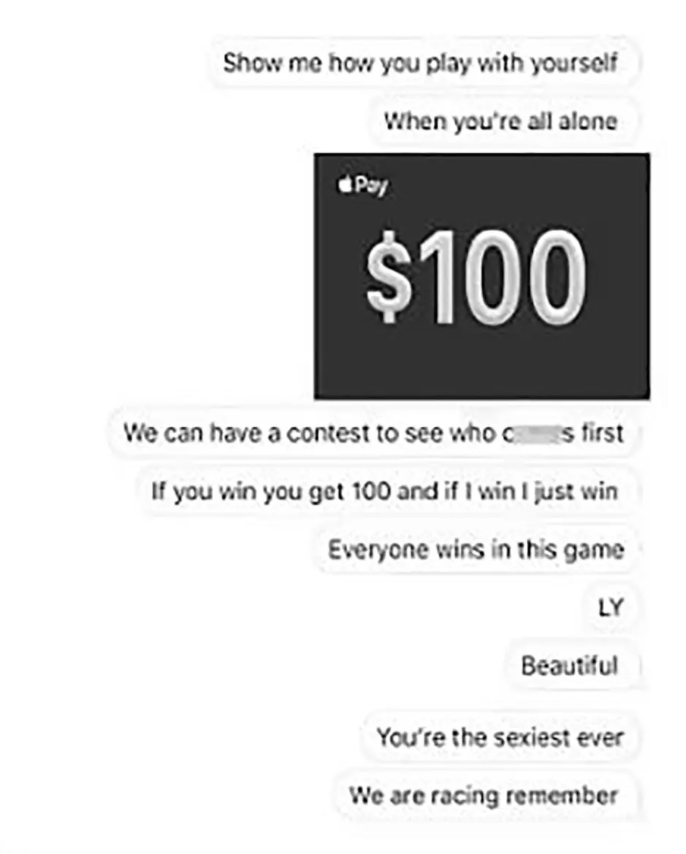 (Text Image from Hunter Biden's laptop.)
Hunter also kept images of him having sex with the assistant on his notorious laptop.
More details and more images from the texts can be found at the NY Post.
You may not want to hold your breath while waiting for CNN or MSNBC to ask any questions about this.
Follow MRCTV on Twitter!
Listen to DHS Secretary Alejandro Mayorkas practically bragging about how he's trying to open the border more than it already is. pic.twitter.com/wnENA3ACWN

— MRCTV (@mrctv) February 1, 2023