A Texas bike shop owned by cyclist Lance Armstrong said it will no longer be honoring a contract to sell or service bikes for law enforcement citing protests over alleged police brutality.
"In the context of the current evaluation of community policing in Austin, we have decided to no longer purchase, re-sell and service police-issue Trek bikes and accessories under a City of Austin RFP [Request For Proposal] the shop was previously awarded," Armstong's Mellow Johnny's Bike Shop announced on social media last week.
 
August 6, 2020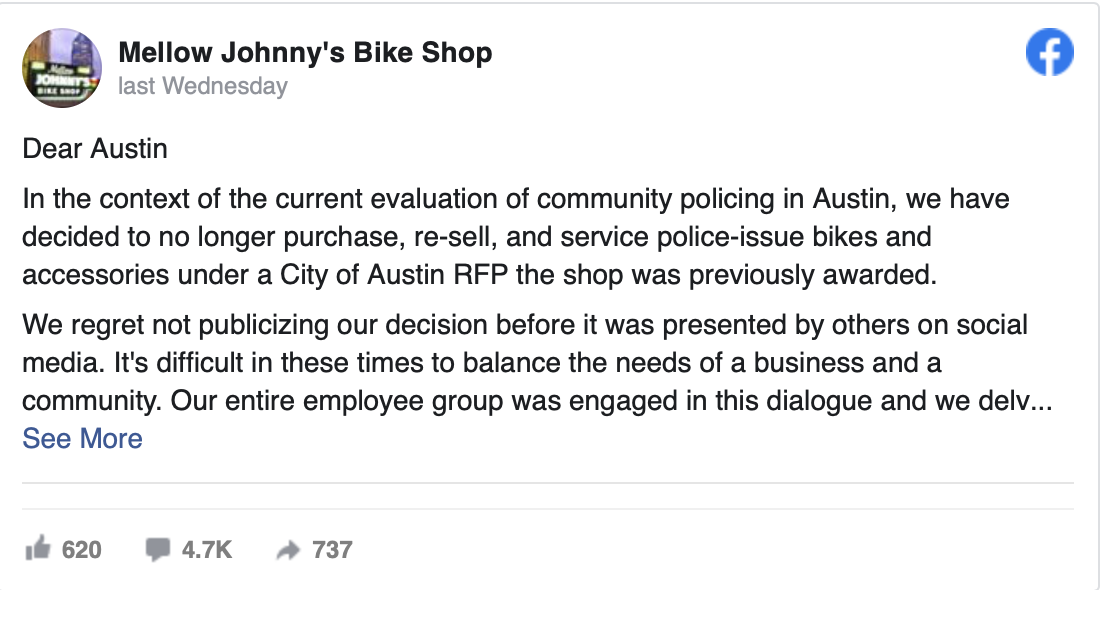 According to the Washington Examiner, the shop had been awarded a $300,000 contract to give bikes to local police officers to use on the job. The city has so far spent $52,000 of that, meaning the store will walk away from about $314,000 left in the deal.
The shop pulled their participation with local police after some of their bikes were seen being used by cops during recent anti-cop protests.
"Businesses can no longer be non-participants in the communities they serve," the statement continued. "We chose what we think will do the most to suture these divides and place our community on the right side of history."
Despite terminating a contract to provide police with bikes, the store said that they "are not anti-police" and that they trust "our local police force will protect us from the very threats we are facing right now."
Assuming, of course, the cops can get there in time. I hear it takes a hot minute to walk all the way across Austin.