Los Angeles Mayor Eric Garcetti is warning people against going outside their home and congregating with anyone…
…two weeks after he himself ventured into the streets to rub shoulders with thousands of protesters without wearing a mask.
Yes, his hypocrisy is that real, and that shameless.
Let's recap this timeline, shall we? Here's Garcetti just 48 hours ago, telling LA residents they shouldn't get together with anyone outside their own home over COVID-10 fears – because, as he says,  "this virus isn't taking the summer off, and neither should we."
"Do not attend a gathering. Do not treat this as a normal summer break," Garcetti warned.
 
If you've been gathering with people outside your household, you need to stop doing this right now. This virus isn't taking the summer off, and neither can we. Stay vigilant. Stay safe. pic.twitter.com/mYPQtp8gmf

— MayorOfLA (@MayorOfLA) July 17, 2020

And here's Garcetti just four days ago, saying that protests have caused a spike in local COVID cases.
But then, here's Garcetti just three weeks ago at those exact protests, palling around with thousands of demonstrators – many of them not wearing masks, and most of whom, I can only assume, don't live in Garcetti's home.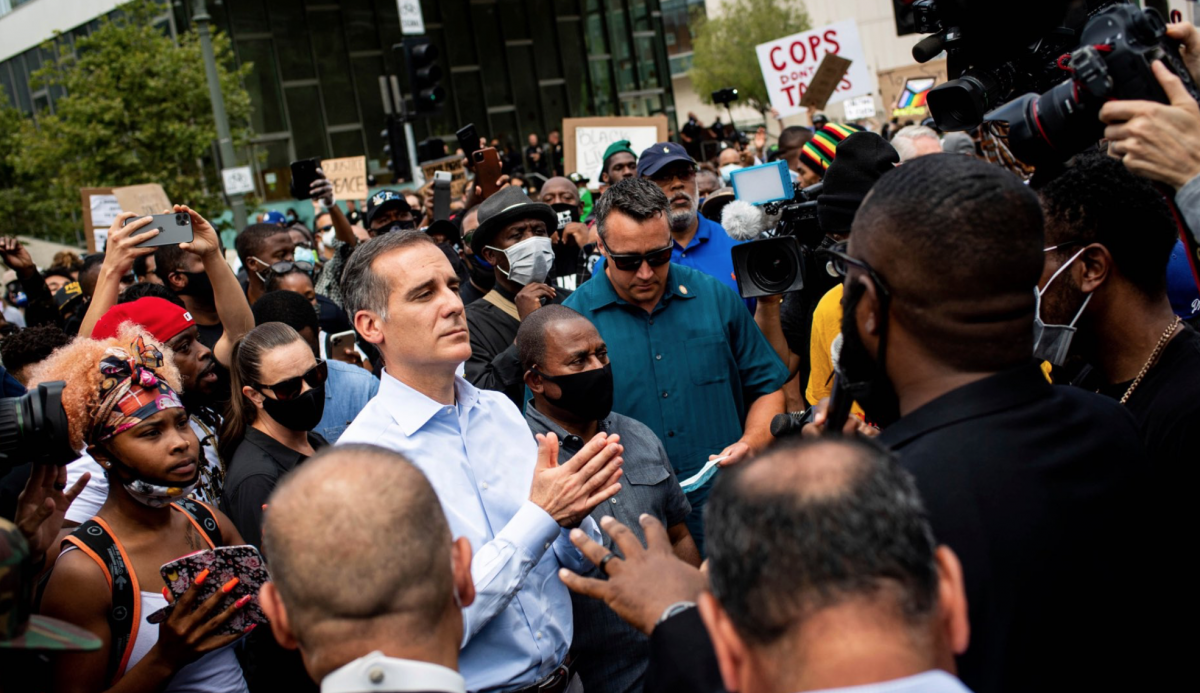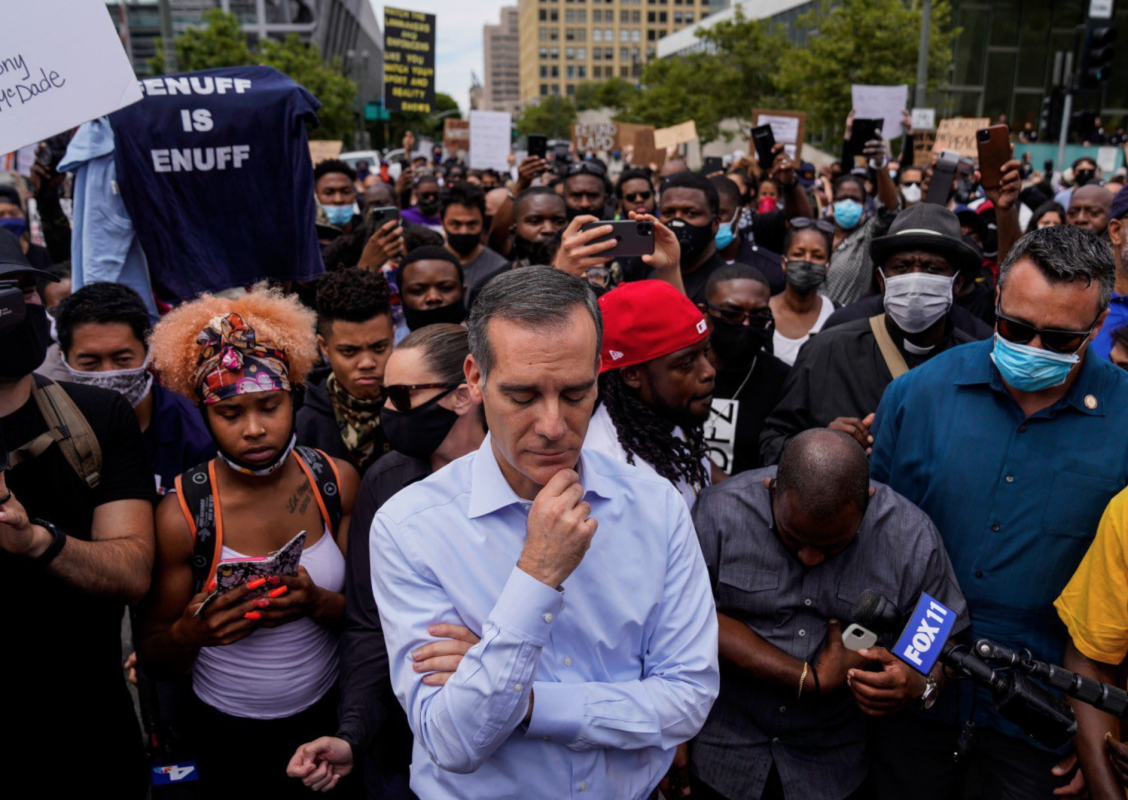 And here's Garcetti, kneeling before protesters - you know, for "racial justice."