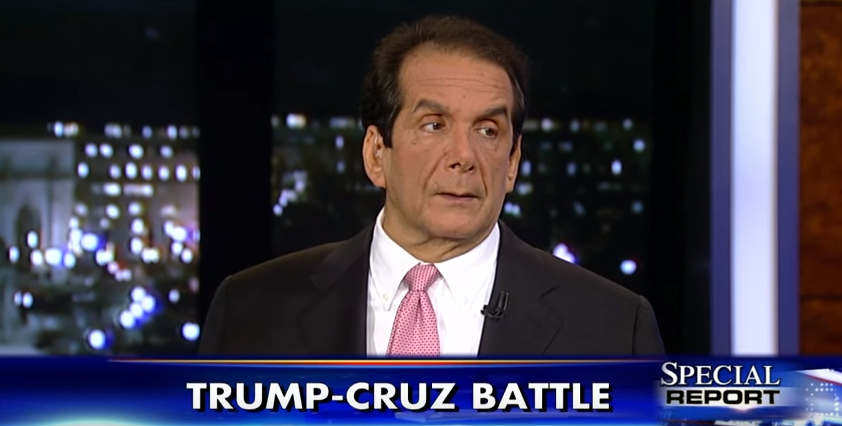 Image via Screenshot
Syndicated columnist and Fox News contributor Charles Krauthammer said on the Special Report Wednesday night that Donald Trump threatening to sue fellow GOP candidate Ted Cruz looks "petulant" to ordinary Americans.  
"I think it looks rather petulant," said Krauthammer. "Ordinary people don't like when rich, powerful people threaten lawsuits here and there."
"Ordinary folks can't afford a defense and often have to cave in," he explained. "It's a bully using the law."
Listen to Krauthammer's full remarks in the video clip below.