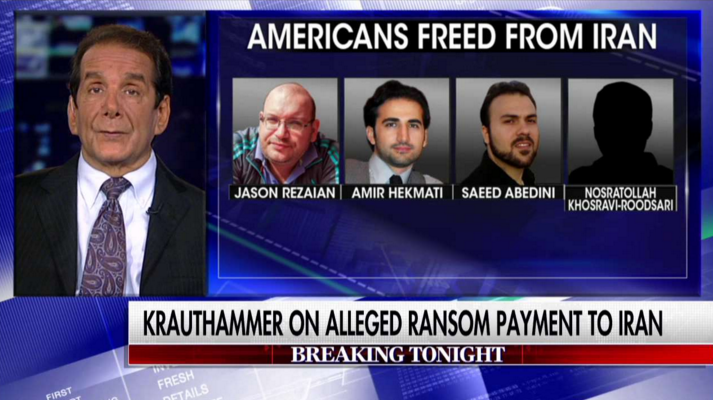 (Image via Twitter)
In an appearance on Thursday night's "The Kelly File," author and Fox News contributor Charles Krauthammer discussed the Obama administration's secret cash payment to Iran, saying, "This was obviously a ransom from the very beginning."
"It's embarrassing for the administration and even for the president to have to deny it," said Krauthammer. "Of course it was an exchange."
"Look, we exchanged five jihadists in return for one of our soldiers, the Bergdahl deal. We're exchanging good money… Other countries have done it. We have done it. We will do it in the future. They certainly didn't want to admit it."
State Department spokesman John Kirby admitted during a press briefing on Thursday that the Obama administration's secret cash payment of $400 million to Iran was, in fact, ransom for four Americans being held hostage in Tehran.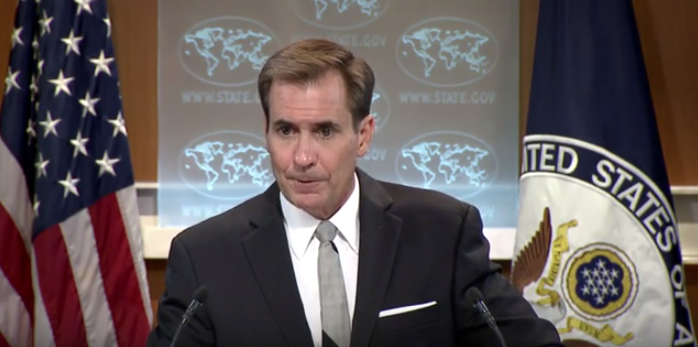 (Image via Screenshot)
"In basic English, you're saying you wouldn't give them $400 million in cash until the prisoners were released, correct?" a reporter asked.
"That's correct," Kirby replied.
President Obama denied the claim in an Aug. 4 press conference, saying, "We do not pay ransom. We didn't here, and we won't in the future."
It remains to be seen how Obama will address the blatant contradiction upon his return from vacation in Martha's Vineyard.