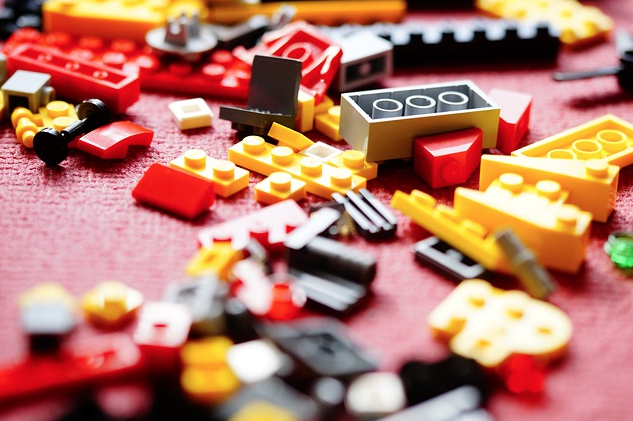 A kindergarten teacher in Bainbridge Island, Washington, has banned boys from playing with Legos as part of the fight for gender equality.
The Bainbridge Island Review reports Captain Johnston Blakely Elementary School kindergarten teacher Karen Keller intentionally excludes boys from playing with Lego building blocks. Allegedly, this is in attempt to help girls.
Keller told the Bainbridge Island Review, "I always tell the boys, 'You're going to have a turn' — and I'm like, 'Yeah, when hell freezes over' in my head. I tell them, 'You'll have a turn' because I don't want them to feel bad."
According to Keller, playing with building blocks like Legos helps children develop spatial and math skills. Girls, therefore, are at a disadvantage in developing those skills because Legos are not marketed towards girls.
In order to remedy this disparity, Keller originally tried to entice girls to play with Legos by offering them in girly colors, pink and purple. When the girls were not interested in playing with the toys — but the boys were — Keller decided to ban boys from playing with the Legos entirely.
Keller purchased LEGO Education Community Starter Kits for three classrooms. She justified the decision by saying, "While it's not necessary to board up the playhouse and adopt the babies out, concrete steps can be taken to ameliorate the gender gap in the kindergarten and present engaging ways to develop girls' spatial skills."
"I had to do the 'girls only Lego club' to boost it more," Keller stated. "Boys get ongoing practice and girls are shut out of those activities, which just kills me."
"Until girls get it into their system that building is cool, building is 'what I want to do' — I want to protect that," Keller said.
Keller believes that banning boys from playing with Legos is fair, which she defined as, "getting what you need to succeed or to get better."
Ironically, the Lego playing time is part of 40 minutes of "free choice" play. There is no information on Keller's "free choice" page warning parents that boys will not be allowed to play with Legos.
Keller's staff website states she has two grandsons. It is not known whether she allows them to play with Legos when they visit.