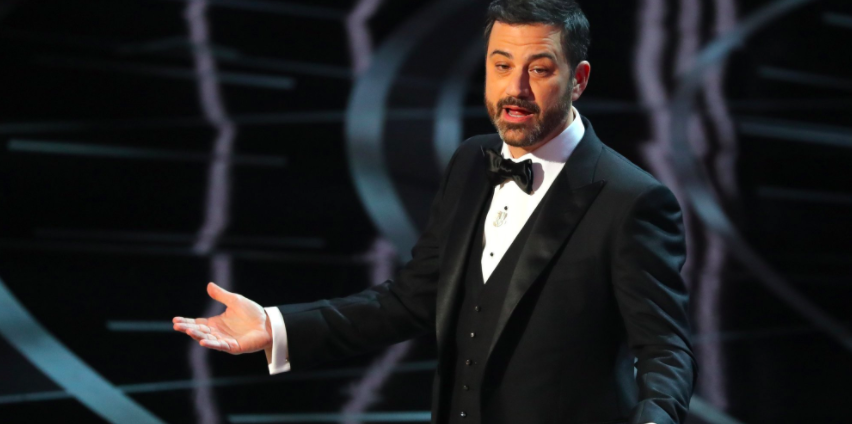 (Image via Twitter)
This year's Oscars host Jimmy Kimmel kicked off Hollywood's big night with a series of digs at none other than President Donald Trump.
The "Jimmy Kimmel Live" host set the tone for the star-studded Academy Awards Sunday night by saying that viewers can expect political acceptance speeches and for Trump to respond to those speeches "in all caps" via Twitter early Monday morning.
"We're at the Oscars, the Academy Awards," Kimmel began. "Some of you will get to come up here on this stage tonight and give a speech that the President of the United States will tweet about in all caps during his 5 A.M. bowel movement tomorrow, and I think that's pretty darn excellent if you ask me."
He went on to call the President racist.
"I want to say thank you to President Trump," Kimmel said. "Remember last year when we thought the Oscars were racist?"
Kimmel concluded his opening monologue by leading a round of applause for the "uninspiring" and "overrated" Meryl Streep – a jab at Trump for criticizing the Oscar-winning actress for her now-famous Golden Globes speech condemning him and his campaign rhetoric.
The President did not tune into the Oscars Sunday night, too busy at the White House hosting the annual Governors Ball with First Lady Melania Trump. 
Thank you for supporting MRCTV! As a tax-deductible, charitable organization, we rely on the support of our readers to keep us running! Keep MRCTV going with your gift here!