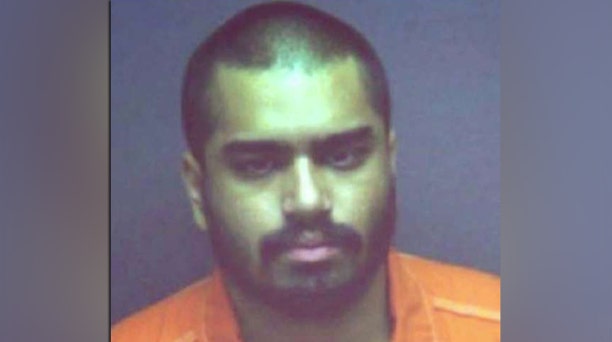 Secretary of State John Kerry once again pandered to the peaceful religion of Islam Monday, just two days after an Islamic terrorist viciously stabbed a couple in their home in Roanoke, Va.
Reports say Wasil Farooqui, 20, attacked a man and woman in their apartment Saturday, seriously injuring both. Police are trying to determine if Farooqui tried to behead the male victim, and if his actions were inspired by ISIS. Farooqui apparently had no connection to the victims, who are thought to have been chosen randomly.
From Fox News:
According to ABC News, Farooqui had traveled to Turkey in the last year and may have tried to sneak into Syria to meet with ISIS militants.

Farooqui allegedly attacked a man and woman at an apartment complex in Roanoke, according to WDBJ-7. Both victims were seriously injured in the attack. Witnesses told authorities that Farooqi was yelling "Allah Akbar."
Of course, another Islam-motivated attack on U.S. soil isn't nearly enough to keep federal officials from pandering to Muslim countries. in his remarks with Nigerian leadership Monday, Kerry made sure to appeal to Muslim members of the audience – even beginning his remarks with "Asalaam Alaikum," an Arabic Muslim greeting meaning "peace be unto you."
While pointing out the atrocities committed by Boko Haram (whom Kerry claims has "a complete and total disrespect for life, the opposite of every religion"), Kerry also made sure to add he understands Islam is a truly peaceful faith, explaining:
Equality and tolerance; justice and mercy; compassion and humility – these are values that transcend religions, ethnicities, and all kinds of moral codes. They are certainly in keeping with the teachings of Islam that have enriched the world for centuries.
Kerry also claimed Boko Haram's victims are "mostly Muslims," pointing to a recent incident in which the Islamic terrorist group raided a small Nigerian village, killing and kidnapping women and children:
On Sunday, they descended into a small village near Chibok in the middle of the night, looting every home that they saw, and then they took food and livestock before burning those huts to the ground. They killed 10 people that night and abducted 13 others – women and children – adding to the thousands of other victims, including the hundreds of girls, of Chibok girls who were abducted more than two years ago.
Kerry failed to mention Chibok is a predominantly Christian village, and that the vast majority of the schoolgirls Boko Haram has managed to enslave since 2014 are mostly Christian. He also failed to point out that Boko Haram's newest stated mission is to kill as many Christians as possible, or that the Islamic group has killed at least 11,500 Christians and destroyed more than 13,000 churches in the past few years alone.

Two clinging to life in Virginia. Thousands dead in Nigeria. Tens of thousands more victims suffering across the globe. But Islam's about "justice and mercy."
Sure.