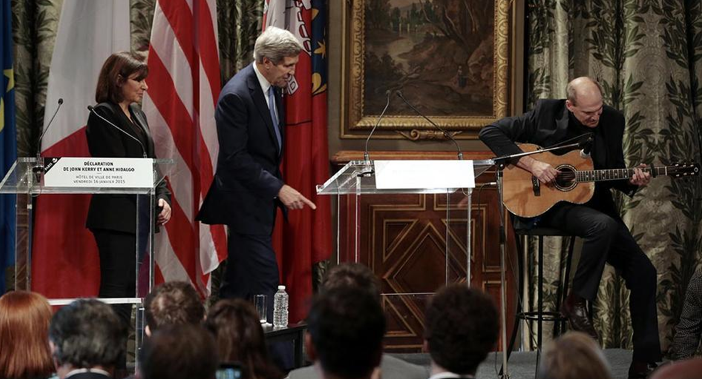 U.S. Secretary of State John Kerry visited Paris Friday in an effort to repair diplomatic relations with the French after President Obama's France unity rally no-show.
His solution? Photo-op hugs and a song.
The former Massachussetts senator embraced French President Francois Hollande in front of cameras outside the presidential palace. He also brought singer-songwriter James Taylor to serenade the Parisian people with an acoustic rendition of "You've Got a Friend." 
Twitter soon lit up in astonishment.