Kendall and Kylie Jenner are in trouble with activists, yet again, over another dubious claim of cultural appropriation. This time, the Jenner clan is being accused of culturally appropriating Chinese culture over something that did not originate in China.
In Teen Vogue's concise summary of the situation, the Jenners are under fire for producing a leather handbag that looks like a Chinese take-out box. The bag, which is sold out on the Saks Fifth Avenue website, retails for $150: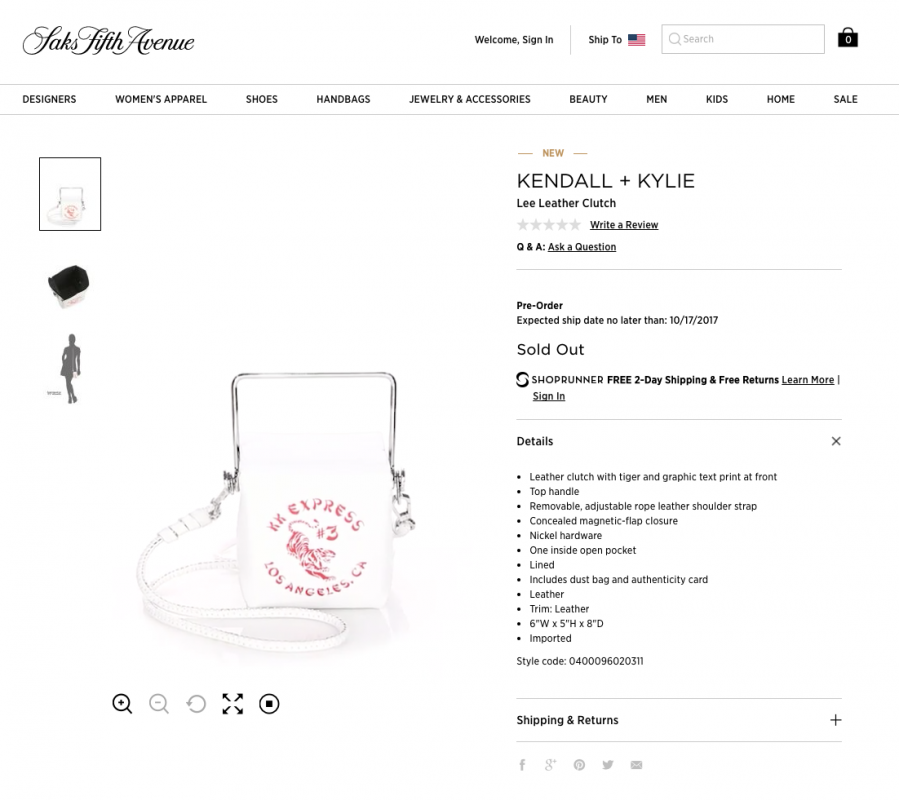 Despite cries about cultural appropriation of Chinese culture, MTV Asia noted, as an aside, "these are not legit Chinese take-away boxes and it doesn't even look like that here in Asia. LOL!"
However, they still noted the handbag "ruffled feathers" in the Asian community.
Marie Claire and W Magazine went further than just accusing the Jenners of cultural appropriation of Chinese culture -- they claimed the Jenners stole the idea of the bag from Kate Spade, who ran a similarly designed bag in 2014. Instead of being accused of cultural appropriation, fashion blogs claimed Kate Spade's bag at the time was a "neat little bag."
So, there you have it: the Jenners culturally appropriated Chinese culture — with a bag that doesn't actually represent Chinese culture — but also appropriated a somehow acceptable design by Kate Spade, who doesn't own Chinese culture, either.
Thank you for supporting MRCTV! As a tax-deductible, charitable organization, we rely on the support of our readers to keep us running! Keep MRCTV going with your gift here!
Please support MRCTV today! (a 501c3 non-profit production of the Media Research Center)
DONATE