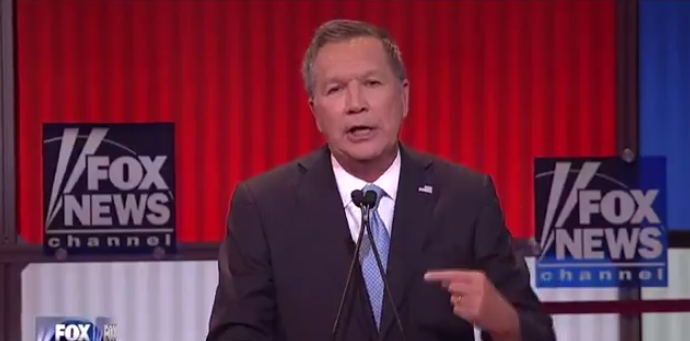 (Image via Screenshot)
Republican presidential candidate John Kasich touted his record in Congress and as governor of Ohio during the Fox News GOP debate in Detroit, Michigan Thursday night.
Kasich said that he has the practical experience the country needs to address the problems facing Americans today.
"You cannot get there with theories or broad statements and you have to be willing to take the heat," he said. "There's one person on this stage… that restored economic strength, growth, a balanced budget, paid down debt, cut taxes – the things that people in this country want." 
"No theories. Reality," said Kasich. 
Check out his remarks below.