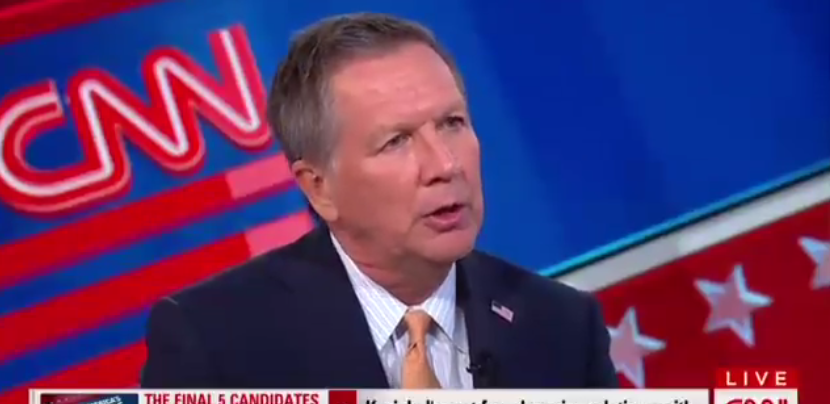 (Image via Screenshot)
Ohio Gov. John Kasich said during CNN's "Final Five" forum Monday night that a mass deportation of illegal immigrants is not only impractical, but also immoral. 
"The idea that we're going to go around in the neighborhoods, picking these people up is just not – first of all, it's not practical, and secondly, that's not the way we behave," said Kasich, who is seeking the Republican presidential nomination.
"What are we going to do? Just yank them out? Handcuff 'em and put 'em in a car and their kids are there, [we're] breaking up families. Come on."
The GOP presidential candidate went on to say that, if elected, he will have an immigration plan within the first 100 days of his presidency to address the many challenges of the current system.
Listen to his remarks in the brief video clip below.