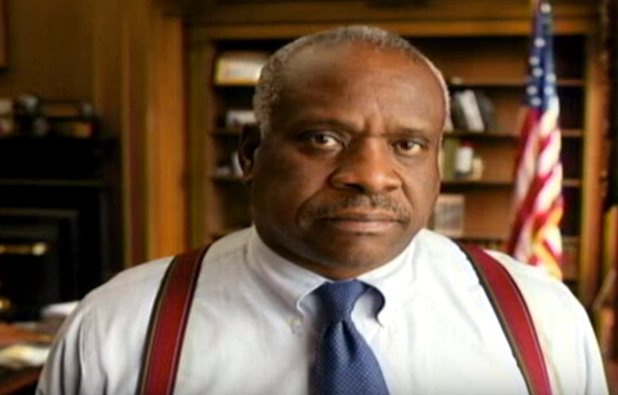 We all know liberals always cry racism. But when it comes to celebrating race, these same people become selective in order to fit their own narrative.
In a move that can be described as both head-scratching and typical, Supreme Court Justice Clarence Thomas has been glaringly omitted from the new National Museum of African American History and Culture in Washington, D.C.
However, Thomas' accuser in the 1991 sexual harassment debacle, Anita Hill, is gleefully displayed as a symbol of women's empowerment during the 90's in the black community. Thomas was eventually approved by the U.S. Senate for his appointment to the bench, and the harassment claims were never fully substantiated.
According to the Daily Caller, the only mention of Thomas featured in the exhibit is a sidebar to the "courageous" Hill's display.
You would think that Justice Thomas would be highlighted to some degree in the museum, considering he replaced former Supreme Court Justice Thurgood Marshall, who was the first African-American to sit on the Supreme Court.
Museums used to chronicle history. But when the curators of these new museums have an agenda, much like the government, history becomes distorted.
Thank you for supporting MRCTV! As a tax-deductible, charitable organization, we rely on the support of our readers to keep us running! Straight from Founder and President, Brent Bozell, please read the MRC request for support here to see how you can join the movement!